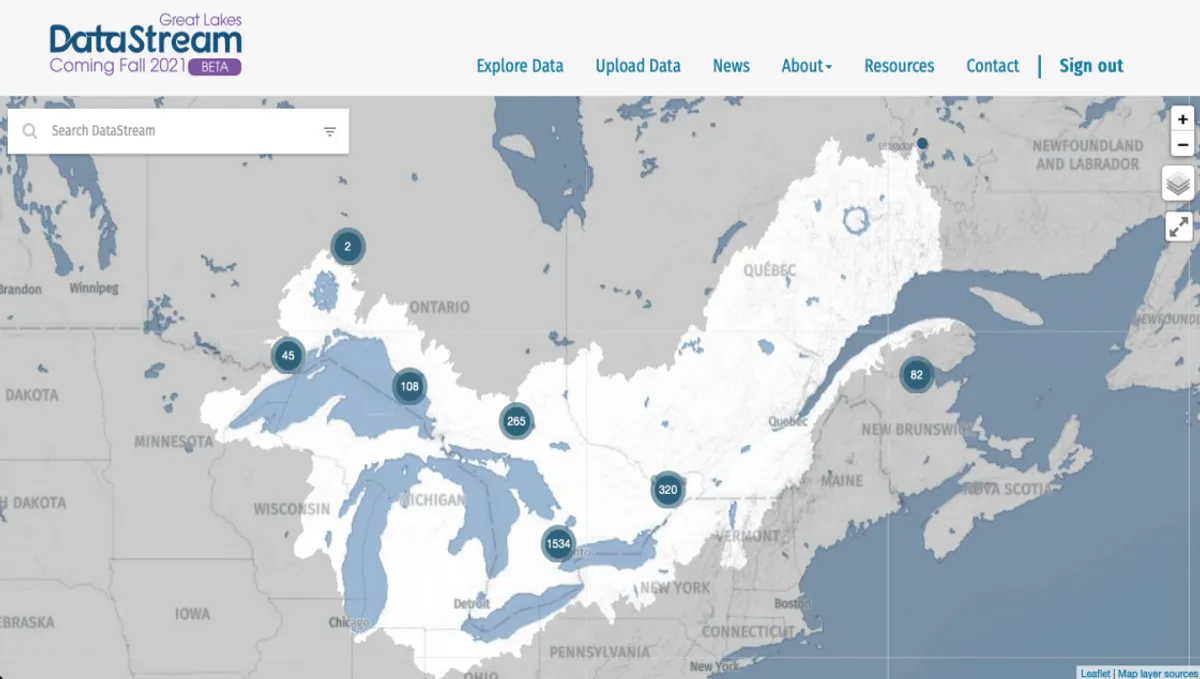 ---
Are you collecting water quality data in the Great Lakes and Saint Lawrence region and looking to expand the audience for your data?
As we gear up for the release of Great Lakes DataStream this fall, we're kicking off a Data Drive to help water monitoring groups and researchers publish their data on this open-access platform.
The Data Drive is taking place through the spring and summer, and there are a number of ways for water monitors to get involved:
One-on-one onboarding support
Book a session with one of our data specialists who can assist you with getting your data formatted and uploaded to Great Lakes DataStream.
Information session: How to publish your data on DataStream
In this one-hour information session DataStream's Program Manager, Lindsay Day, and Data Specialist, Patrick LeClair, covered the nuts and bolts of publishing data on Great Lakes DataStream. If you collect water quality and/or sediment quality data in the Saint Lawrence and Great Lakes region and are interested in expanding the impact of your data, this session is for you. View the recording here.
Open office hours
DataStream hosts open office hours the first Wednesday of every month from 12-1pm Eastern. During these one-hour drop-in sessions our team is on hand to answer any questions you have about the platform or formatting and uploading your data. Register here.
About DataStream
With existing hubs in the Mackenzie Basin, Atlantic Canada and the Lake Winnipeg Basin, DataStream currently houses over three million open data points from a growing network of more than 130 data contributors. The platform allows water monitoring programs of any size to standardize, store, and share their water quality datasets.
We are thrilled to be bringing DataStream to the Great Lakes region and look forward to getting to know the many groups that are out on the water generating invaluable datasets for understanding and protecting freshwater.
The map above shows the area Great Lakes DataStream will cover and the if you have any questions please contact datastream@gordonfn.org.