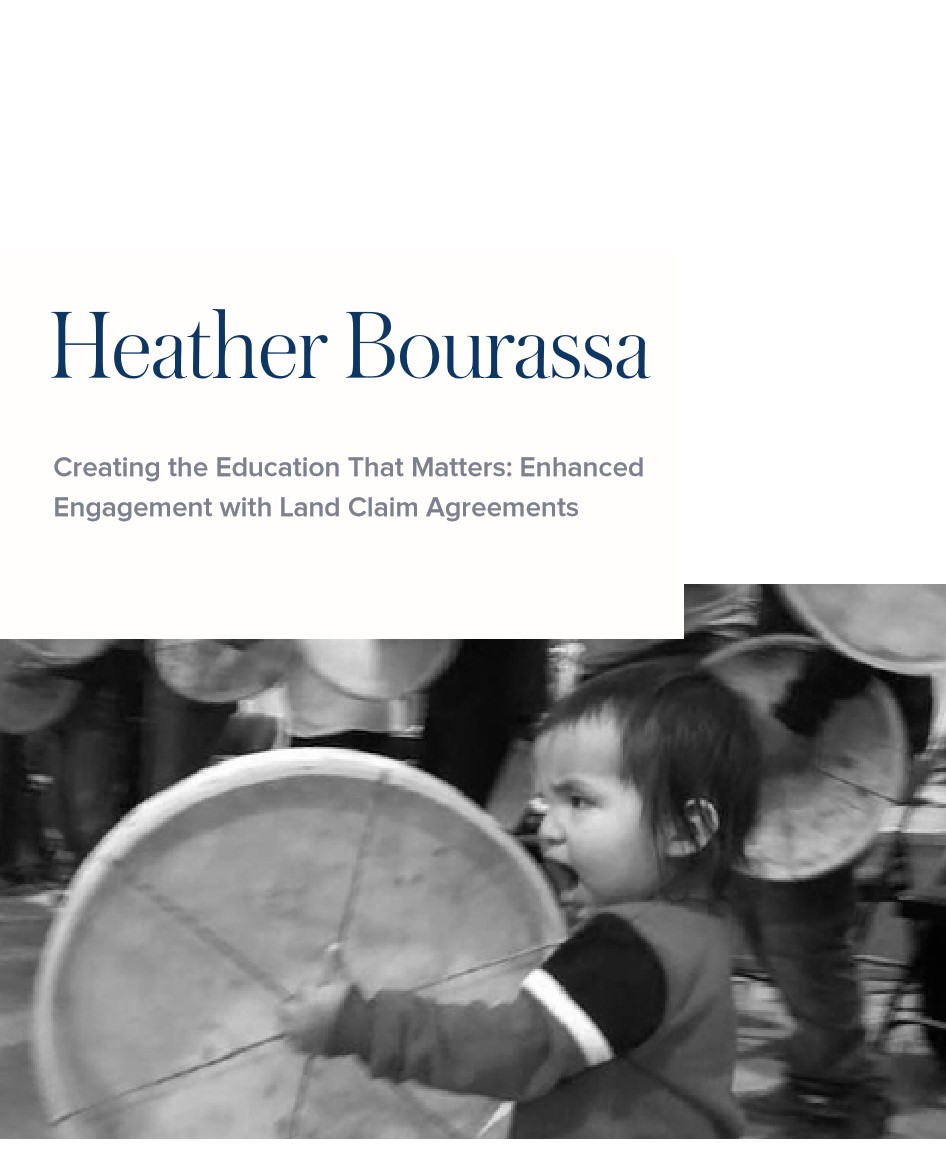 Heather Bourassa is a 2018-2019 Jane Glassco Northern Fellow.
She is a business owner and active community member of Fort Good Hope.  She has been a co-owner in her family business since 2000. The business is in general contracting, primarily carrying out long-term GNWT contracts. She is on several boards, including her local Land Corporation Board since 2005, Sahtu Land Use Planning Board since 2012 (chairperson), and the NWT Liquor Licensing Board since 2015. She is a life-long resident of Fort Good Hope and beneficiary of the Sahtu Land Claim Agreement.
Heather's paper Creating the Education That Matters: Enhanced Engagement with Land Claim Agreements examines policy options to address a lack of knowledge and education around land claims in the Sahtu Region. The Sahtu Land Claim was signed in 1993, and currently, there is no structured way to pass on information to the beneficiaries.
The Gordon Foundation is a charitable organization dedicated to protecting Canada's water and empowering Canada's North. Since 2010, The Foundation's Jane Glassco Northern Fellowship has been providing northerners aged 25 to 35 with a unique opportunity to influence change in the North by participating in an 18-month policy and leadership development program.