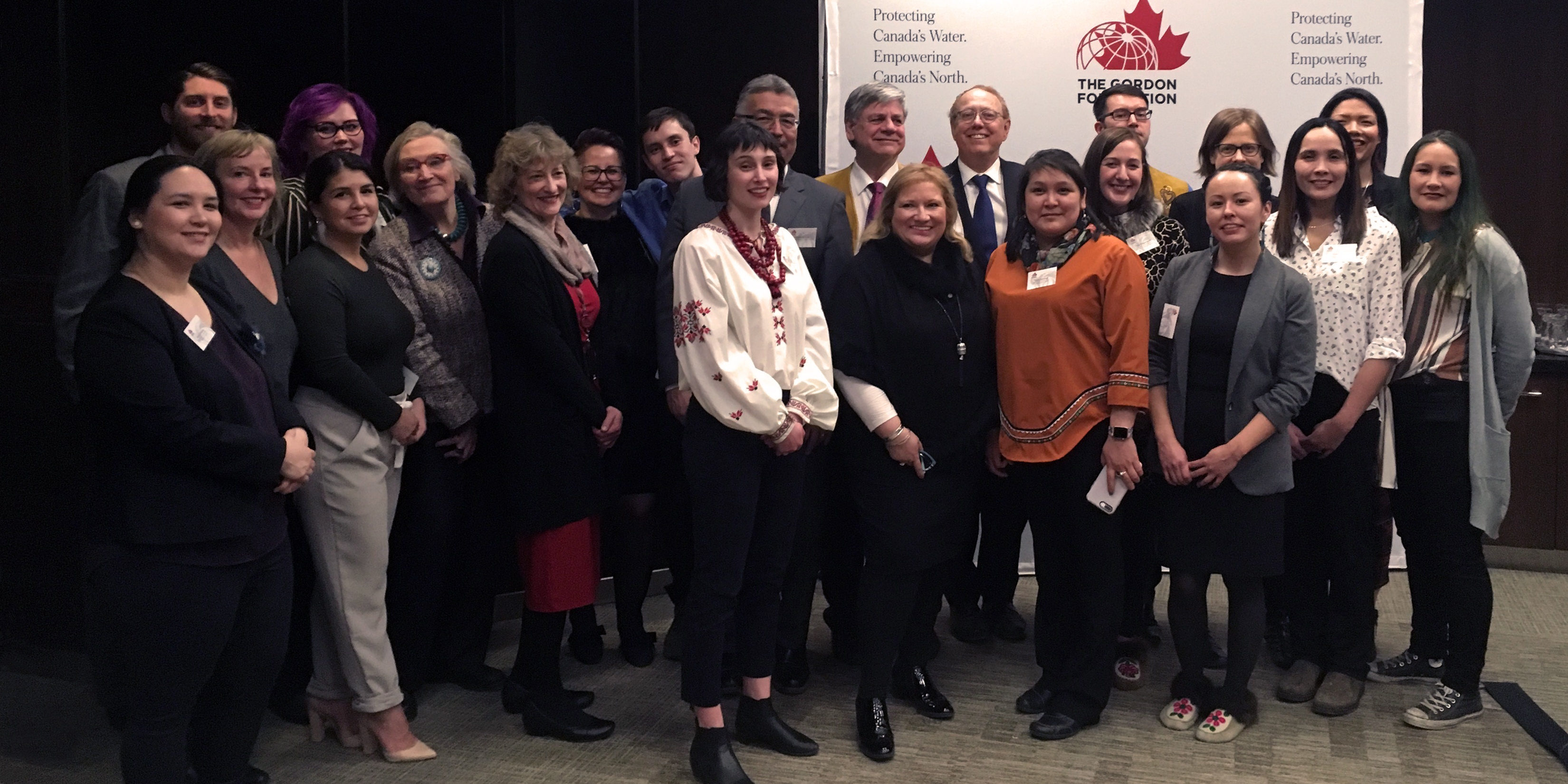 ---
Thirteen Emerging Northern Leaders Are Gathering in Ottawa
---
Ottawa, ON – Thirteen emerging leaders from the Northwest Territories, Yukon, Nunavut and Nunavik are gathering in Ottawa this week to learn firsthand about the federal government, its policies and relationship with the North.
These northerners, aged 25 to 35, are part of the Jane Glassco Northern Fellowship program. Since 2010, the program has provided opportunities for the next generation of northern leaders to develop crucial policy and leadership skills.
"Policy being developed in the North is critical to all of Canada," says Program Manager Melaina Sheldon of Teslin, Yukon – "these Fellows ensure future policy is developed for the North by northerners."
"We've seen Fellowship Alumni take on important roles including chiefs, senior advisors to the federal and territorial governments, scientists, doctors, lawyers and more," says Sheldon.
Current Fellows include entrepreneurs, academics, civil servants and community leaders.
While in Ottawa, they will meet with senior government officials, national Indigenous organizations and policy experts with unique insights into northern and Indigenous issues.
"Politicians and civil servants are always eager to meet the Fellows," explains Gordon Foundation President and CEO Sherry Campbell. "They learn firsthand about their perspectives on top-of-mind northern issues."
The Fellowship is built around four gatherings and offers skills training, mentorship and networking opportunities with Indigenous leadership and all levels of government. By the end of the program, Fellows develop policy recommendations addressing priority northern issues including treaties, education, language revitalization, land-based education and addictions recovery programming.
These recommendations are shared with government officials and Indigenous leaders as well as civil society stakeholders: https://gordonfoundation.ca/initiatives/jane-glassco-fellowship/
---
Highlights from this Gathering include:
Reception hosted by Ms. Yvonne Jones, MP for Labrador and Parliamentary Secretary to the Minister of Intergovernmental and Northern Affairs and Internal Trade;
A "speed policy exchange" where Fellows will pitch their ideas to current and former politicians, government representatives, as well as policy makers and influencers;
And meetings with Senators and MPs.
---
About The Gordon Foundation
The Gordon Foundation is a charitable organization dedicated to protecting Canada's water and empowering Canada's North for over 50 years. The Jane Glassco Northern Fellowship is crucial part of the Foundation's mission to promote innovate public policies for the North and amplify northern voices.
The Foundation supports Fellows through research grants, stipends, travel funding and access to a Canada-wide network of policy experts, academics and current and former government leaders.
---
Interview Opportunities:
 Media is invited to meet the Fellows during their time in Ottawa between February 20-24, 2019. To arrange an interview or for comment from the Gordon Foundation, please contact:
Kristina Fry,
647.746.7349