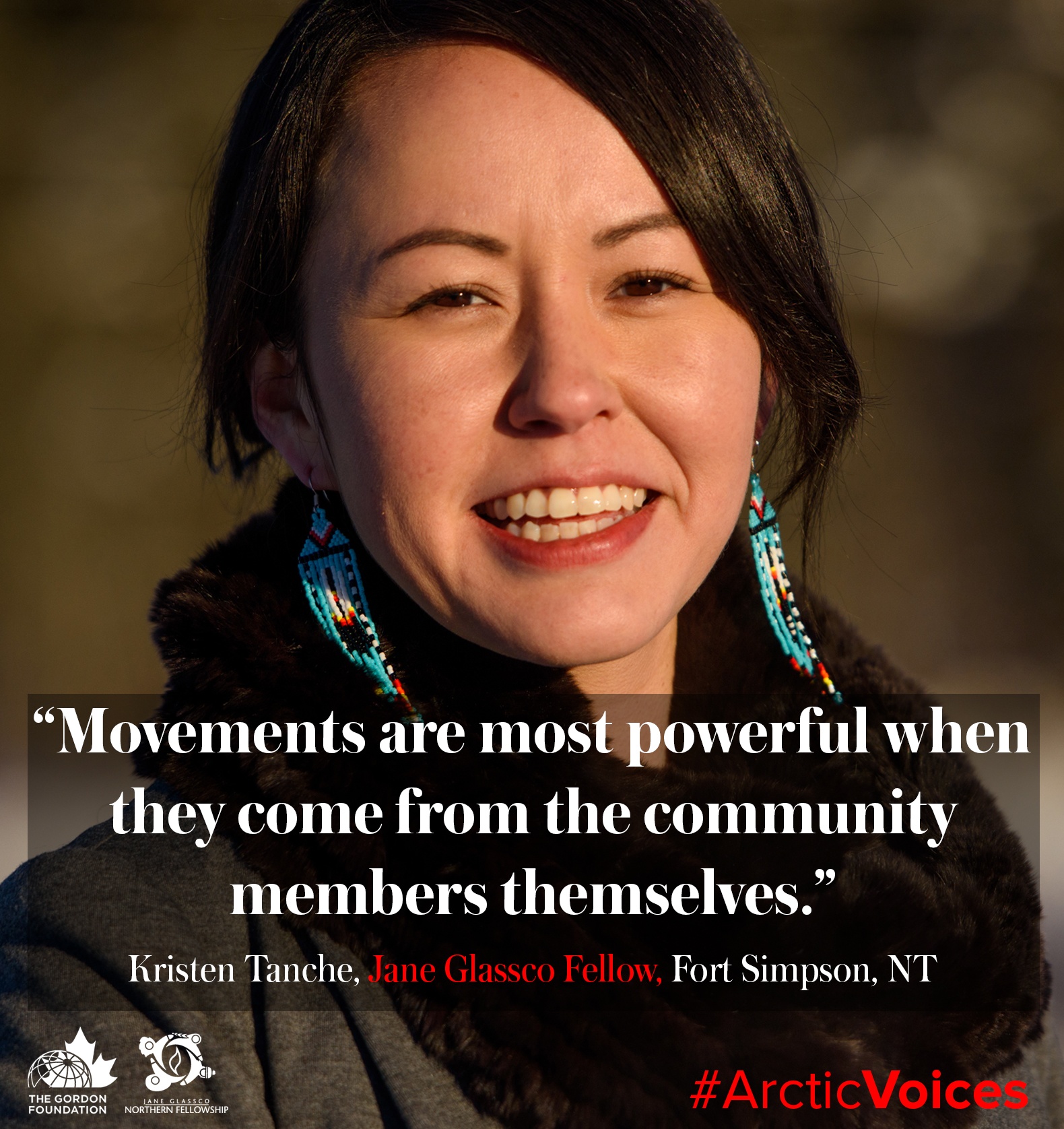 The Jane Glassco Fellows have been busy sharing their stories with media all across the territorial North.
These emerging leaders have inspiring aspirations for a vibrant North. Listen below to learn about their plans to collaborate on exciting opportunities and pressing challenges including education, Indigenous rights, substance abuse and devolution.
---
"Northerners have bold aspirations for our communities. For a decade, Jane Glassco Fellows have been at the forefront of this dynamic energy" – Melaina Sheldon, Jane Glassco Program Manager on CBC Midday Cafe
---
"Movements are most powerful when they come from community members themselves" – Kristen Tanche, Jane Glassco Fellow, Fort Simpson, NT on CBC Trailbreakers
---
"I'm going to focus on making Inuktitut more accessible to learn and retain" – Laura Arngna'naaq, Jane Glassco Fellow, Yellowknife, NT on CKLB 101.9 FM
---
Northern issues are distinct from many of the current challenges facing Canada's South. Jane Glassco Fellows want to bridge that gap by developing homegrown policy solutions for the North by the North.
The region's dynamic, growing population is the youngest in the country. Today's northerners are experiencing economic, social and political transformation. These Fellows are at the forefront of this transformation – eagerly taking on important leadership roles within their communities. They are part of a new generation of leaders.
---
 "My heart will always be in the North" – Peter Greenland, Jane Glassco Fellow, Inuvik, NT in NWT News North
Read About The Fellows in NWT News North
---
The Gordon Foundation is excited to support these Fellows as they bring forward transformative ideas, innovative proposals and help focus national attention onto the North's unlimited potential.
If you're a journalist who wants to speak with a Jane Glassco Fellow, please contact:
Corrigan Hammond,
Communications Officer, The Gordon Foundation
437.772.7831, corrigan@gordonfn.org