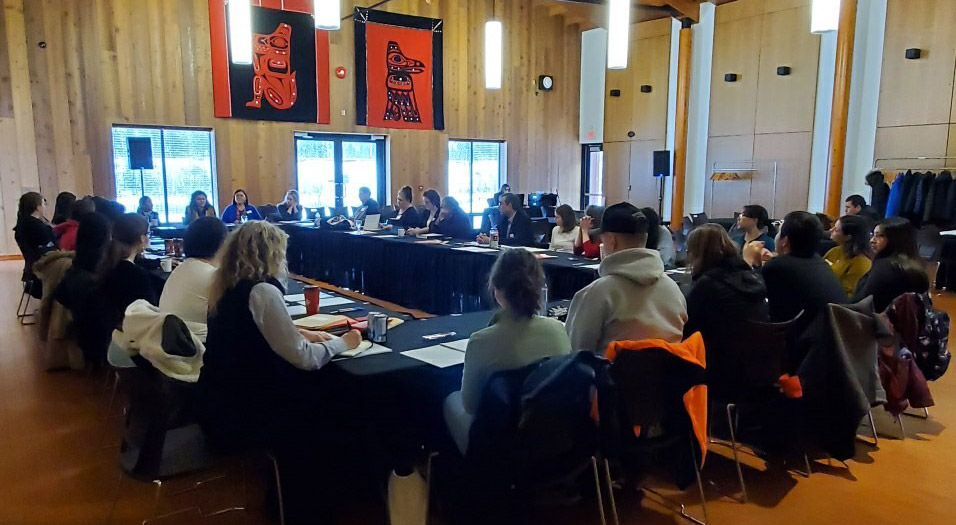 More than 40 emerging Indigenous leaders will be travelling to Gatineau to take part in the second National Treaty Negotiation and Implementation Simulation, ready to be inspired to shape the future of their communities.
On February 9 and 10, emerging Indigenous leaders aged 17-33 from across Canada have the opportunity to take turns representing negotiators from an Indigenous government or organization, and federal or territorial/provincial government.
Simulations engage emerging Indigenous leaders in the treaty process, build intergenerational connections, and transfer knowledge and skills in a stimulating and experiential way.
Attendees will learn from an inspiring panel of experts, including Ethel Blondin-Andrew, the first Indigenous woman to be elected to the Parliament of Canada, and Dave Joe, a negotiator of the Yukon Umbrella Agreement.
"The intergenerational connections that are made during the simulation are invaluable", explained The Gordon Foundation's President and CEO Sherry Campbell, "knowledge transfer is key to ensuring that the next generation of Indigenous leaders are grounded in their history."
Since 1975, 26 successfully negotiated modern treaties have provided Indigenous ownership of more than 600,000 square kilometres of land. It is imperative that emerging Indigenous leaders have treaty negotiation and implementation knowledge, as future agreements will define the rights of many Indigenous peoples and create paths for self-determination.
The simulation is organized by The Gordon Foundation in collaboration with the Land Claims Agreements Coalition (LCAC) and with support from the BC Treaty Commission and Crown-Indigenous Relations and Northern Affairs Canada (CIRNAC).
This event will be the second National Treaty Simulation organized by The Gordon Foundation. Find out more about the Treaty Simulation program and follow us on Twitter for the latest updates.
For more information please contact
Gordon Shallard-Brown
Communications Manager, The Gordon Foundation
gshallard@gordonfn.org 416.601.4776 ext. 230