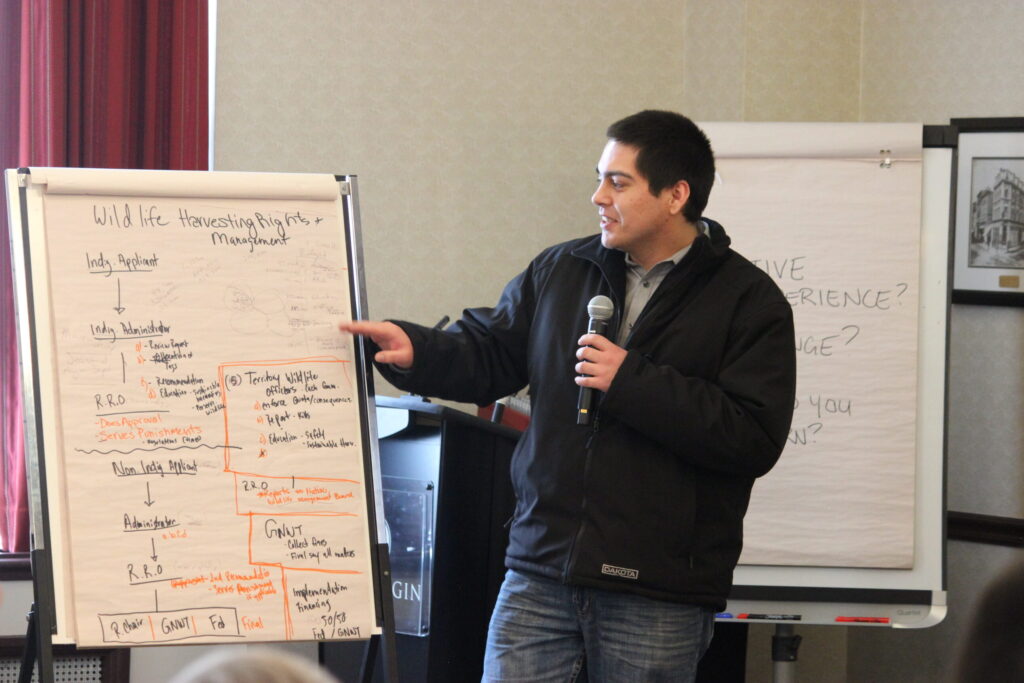 The First National Simulation
The first Canada-wide Treaty Negotiation and Implementation Simulation was held in Ottawa in February 2019, by The Gordon Foundation in collaboration with the Land Claims Agreements Coalition (LCAC). It brought together 17 emerging Indigenous leaders from the Northwest Territories (NWT), Nunavut, Yukon, Quebec, and B.C., four well-known Treaty negotiators, several experts, and representatives of the federal government.

The simulation focused on a fictitious First Nation based in the NWT. The participants took part in the negotiation and implementation of a Species at Risk section of a Wildlife Harvesting and Management Chapter. The event was supported by the following: the McConnell Foundation, the Government of Canada, the Arctic Institute of Community-Based Research, and Dionne Schulze law firm.
Read More About The First National Treaty Simulation >>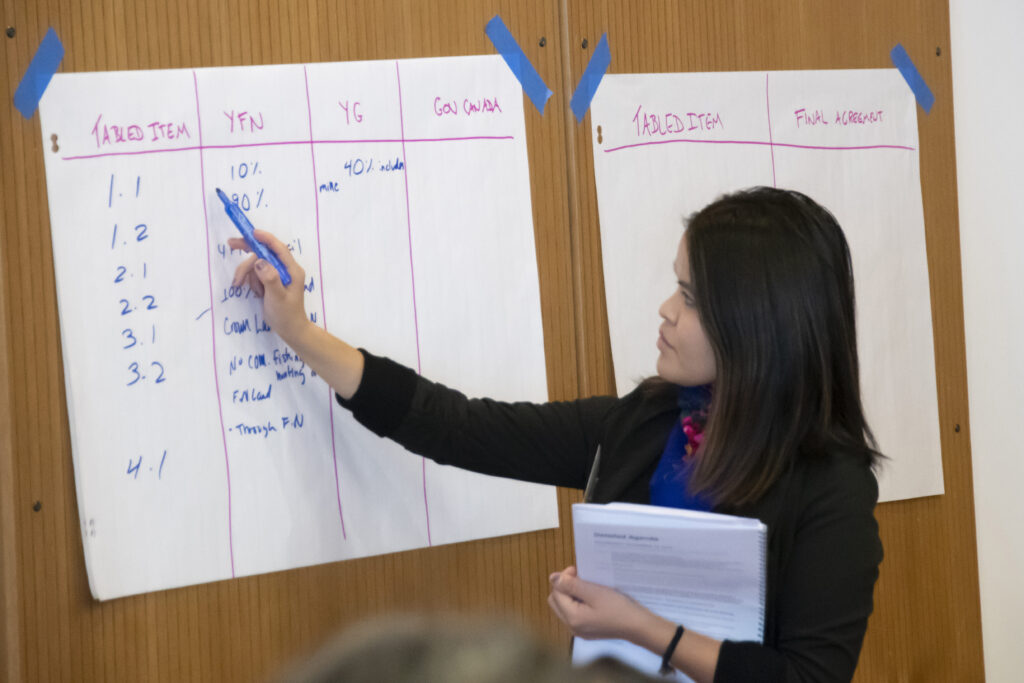 The First Regional Simulation, Yukon
A Yukon-wide Regional Treaty Negotiation and Implementation Simulation was held in Whitehorse in November 2019, in collaboration with the Yukon Implementation Working Group (IWG).
23 emerging Indigenous leaders representing ten Yukon First Nations came together with treaty negotiators, implementation professionals, other experts, and representatives from the federal and Yukon governments.

The simulation looked at a section of Chapter 10, Special Management Areas, for a fictitious Final Agreement. The Government of Canada, the Government of Yukon, Mapping the Way, the Robarts Centre for Canadian Studies, and York University supported this event.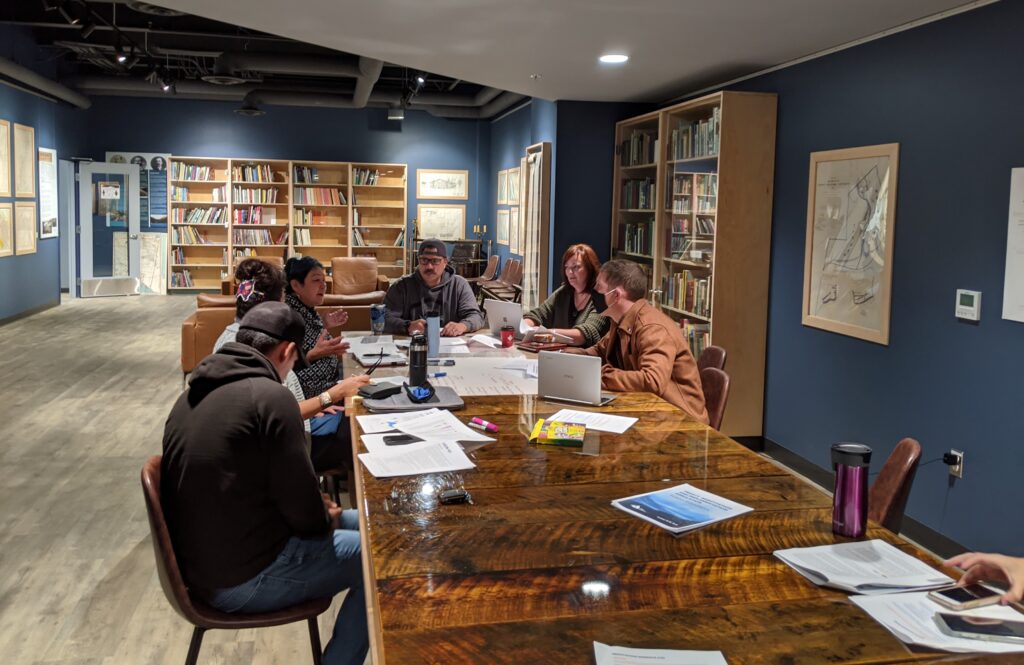 Yukon Educators Treaty Simulation
In collaboration with Yukon Government Department of Education, Yukon First Nations Education Directorate, and Mapping the Way, The Gordon Foundation organized a Yukon Educators Treaty Simulation on October 14 – 16, 2020. It was a blended in-person and online simulation, and the first simulation run with educators.
Following the success of the Yukon Educators Treaty Simulation in October, a Grade 12 class at FH Collins (a high school in Whitehorse) piloted the simulation over five days in November and December.