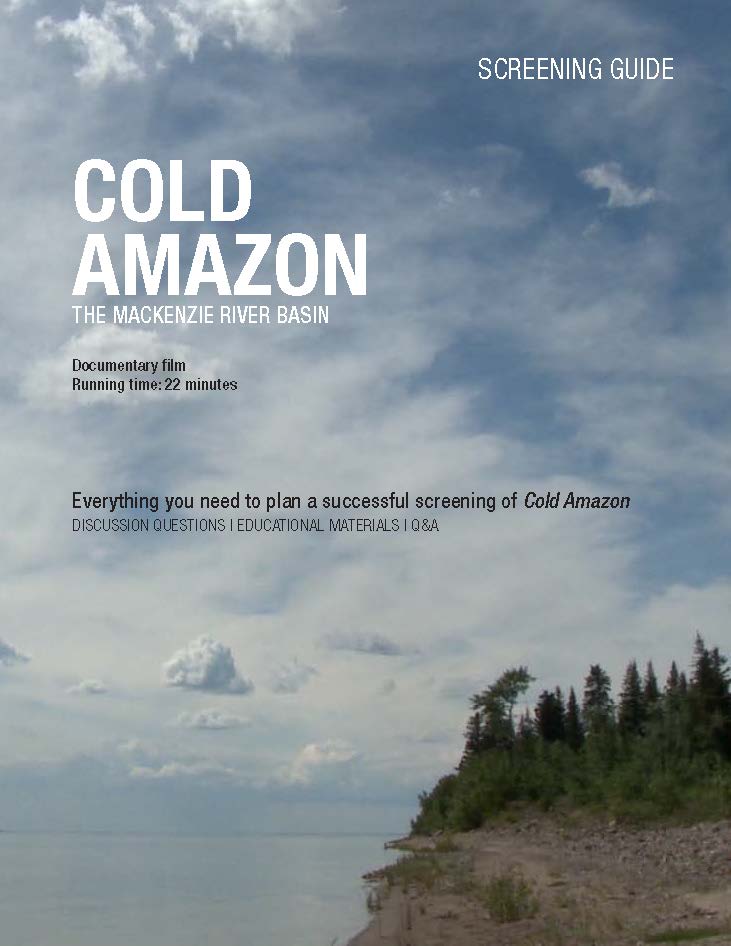 Cold Amazon Screening Guide
Everything you need to plan a successful screening of Cold Amazon. Discussion Questions, Education Materials, and Q&A.
Narrated by celebrated northern journalist Paul Andrew, Cold Amazon tells the story of Canada's massive Mackenzie River Basin. At 1.8 million sq. kilometres, covering three provinces and all three territories, the Mackenzie plays a significant environmental, economic and spiritual role that stretches far beyond its borders. This short documentary highlights the importance and vulnerability of the mighty watershed through the impassioned voices of those who rely on its health and work for its protection.
Directed by Yellowknife-based filmmakers Pablo Saravanja and Jay Bulckaert of aRTLeSS Collective, and written by journalist Tim Querengesser, this film will bring the Mackenzie closer to home for the many Canadians who may be unaware of its importance, or even its existence.