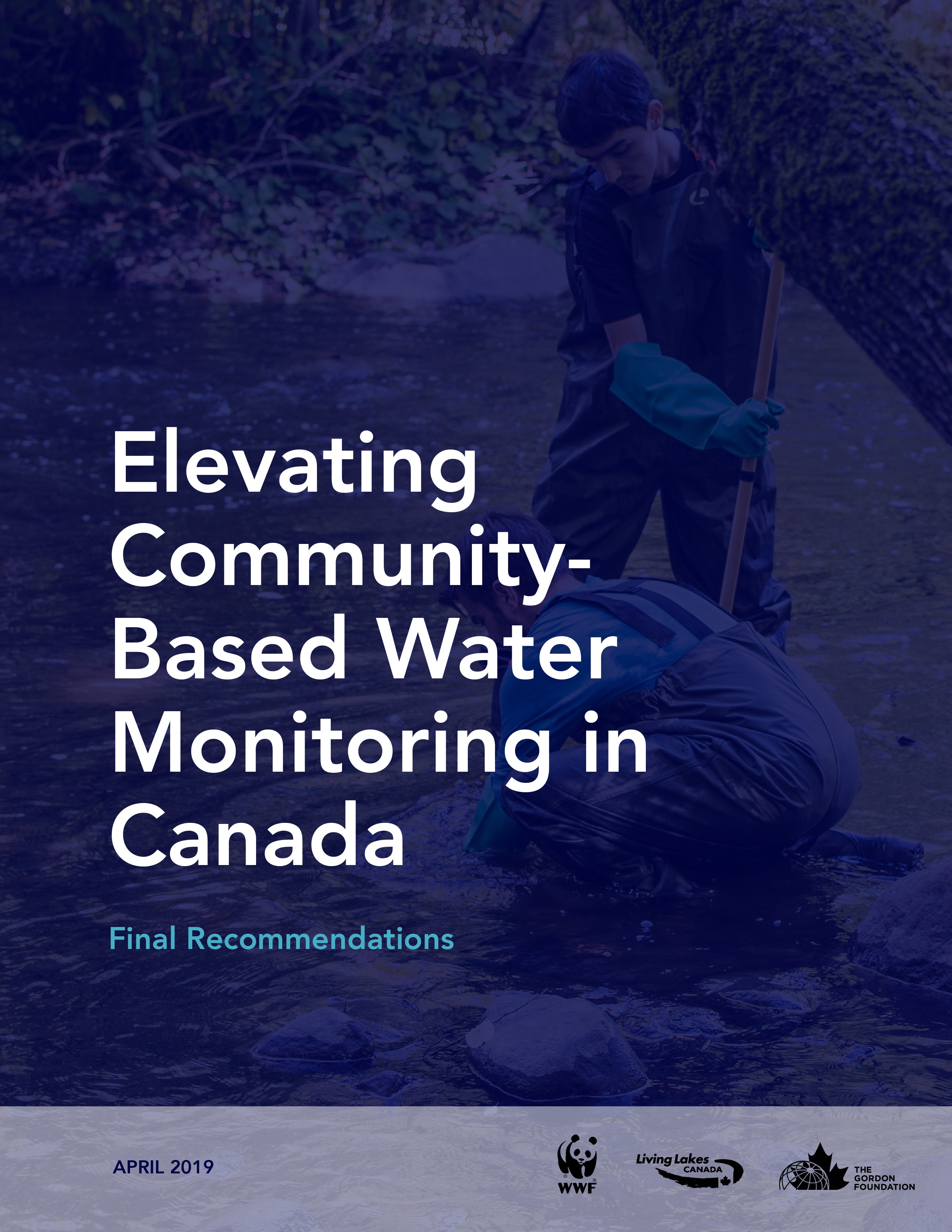 Elevating Community-Based Water Monitoring in Canada
In November of 2018, The Gordon Foundation, Living Lakes Canada and WWF-Canada convened a collaborative dialogue around federal government engagement and support for community-based water monitoring (CBWM) in Canada.
The key objective was to identify actionable steps the federal government can take to show leadership and support in advancing community-based monitoring of freshwater ecosystems in Canada.
More than 50 leading Indigenous and non-Indigenous CBWM practitioners, water scientists, policy and data experts took part in panels and workshops designed to illuminate the breadth and diversity of initiatives across the country, along with common challenges and opportunities.
Through focused discussions, participants developed tangible recommendations on how the federal government can strategically engage with and support CBWM efforts across Canada. Recommendations are divided into the following key thematic areas of focus:
Capacity building
Effective monitoring
Data management
Regional and national collaboration
Data to inform decision-making
In January 2021, the resources became available in French, at a time of particular relevancy given ongoing conversations about the role of the new Canada Water Agency (CWA). The CWA's formation provides an opportunity for the federal government to strategically nurture and support CBWM groups and scale up the impact of CBWM in Canada. They can be found below.
---
The federal government can take immediate steps to support and scale up the impact of CBWM in Canada in the following ways:
Support CBWM capacity building – by increasing funding to programs like Indigenous Guardians and making investments in skills and training;
Ensure effective monitoring practices are in place and easy to share – by determining the gaps and needs and providing leadership on best standards and practices;
Facilitate regional and national collaboration – by creating formal, integrated liaison positions within existing federal monitoring programs and following best practices for program governance and engagement with communities (e.g., Northern Contaminants Program);
Strengthen CBWM data management – by providing support to scale up existing data management efforts to build capacity and championing well-established data standards; and
Use CBWM data in decision-making – by developing a cross-departmental strategy to leverage CBWM data in science, policy, and regulatory decision-making, and, tracking and reporting ways in which CBWM data is ultimately used.
---
Elevating Community-Based Water Monitoring in Canada Resource Package
Roundtable Discussion Paper | Document de discussion
Featured Case Studies | Études de cas présentées
---
Endorsements
In preparing these recommendations, public input was invited at many different stages of the process.  From the priority-setting survey through to participation at the November roundtable and finally the review of the final documents—your input has shaped this initiative. To signal your organization's role in and support for this work, we invite you to endorse these recommendations. To add your organization to this list, please contact us.
ACAP Saint John
Atlantic Water Network
Canadian Freshwater Alliance
Canadian Watershed Information Network, University of Manitoba
EcoSpark
Federation of Ontario Cottagers' Associations
Forum for Leadership on Water
Government of the Northwest Territories
Groupe d'éducation et d'écosurveillance de l'eau (G3E)
Living Lakes Canada
Morice Water Monitoring Trust
Ottawa Riverkeeper
The Gordon Foundation
Water Rangers
WWF-Canada
Yukon River Inter-Tribal Watershed Council