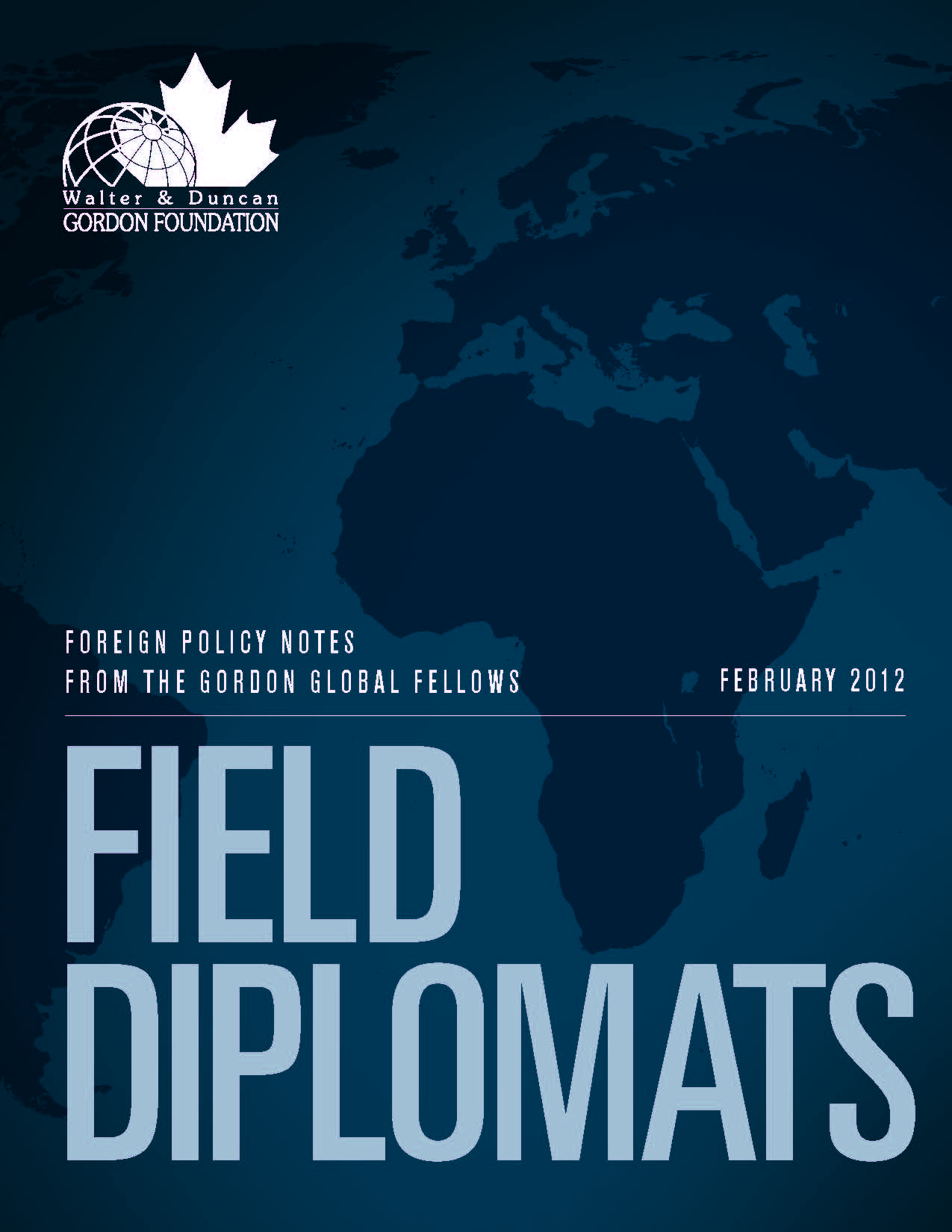 Field Diplomats: foreign policy notes from the Gordon Global Fellows
Field Diplomats: Foreign policy notes from the Gordon Global Fellows tackles the foreign policy challenges and opportunities Canada currently faces, from human rights to sustainable development, from the significance of emerging powers to the growing importance of the Arctic.
This publication represents the culmination of research by 34 Canadians aged 24 to 35 who took part in the Gordon Global Fellowship program. It includes 11 short chapters on six themes: energy and sustainable development, human rights, mining and economic development, refugees, peacebuilding, and development; and on the following five regions: Afghanistan and Pakistan, sub-Saharan Africa, Latin America and the Caribbean, the emerging powers, and the Arctic. It intends to showcase the wealth of young talent emerging in Canada's foreign policy areas, and hopes to spark further debate on Canada's future foreign policy priorities.