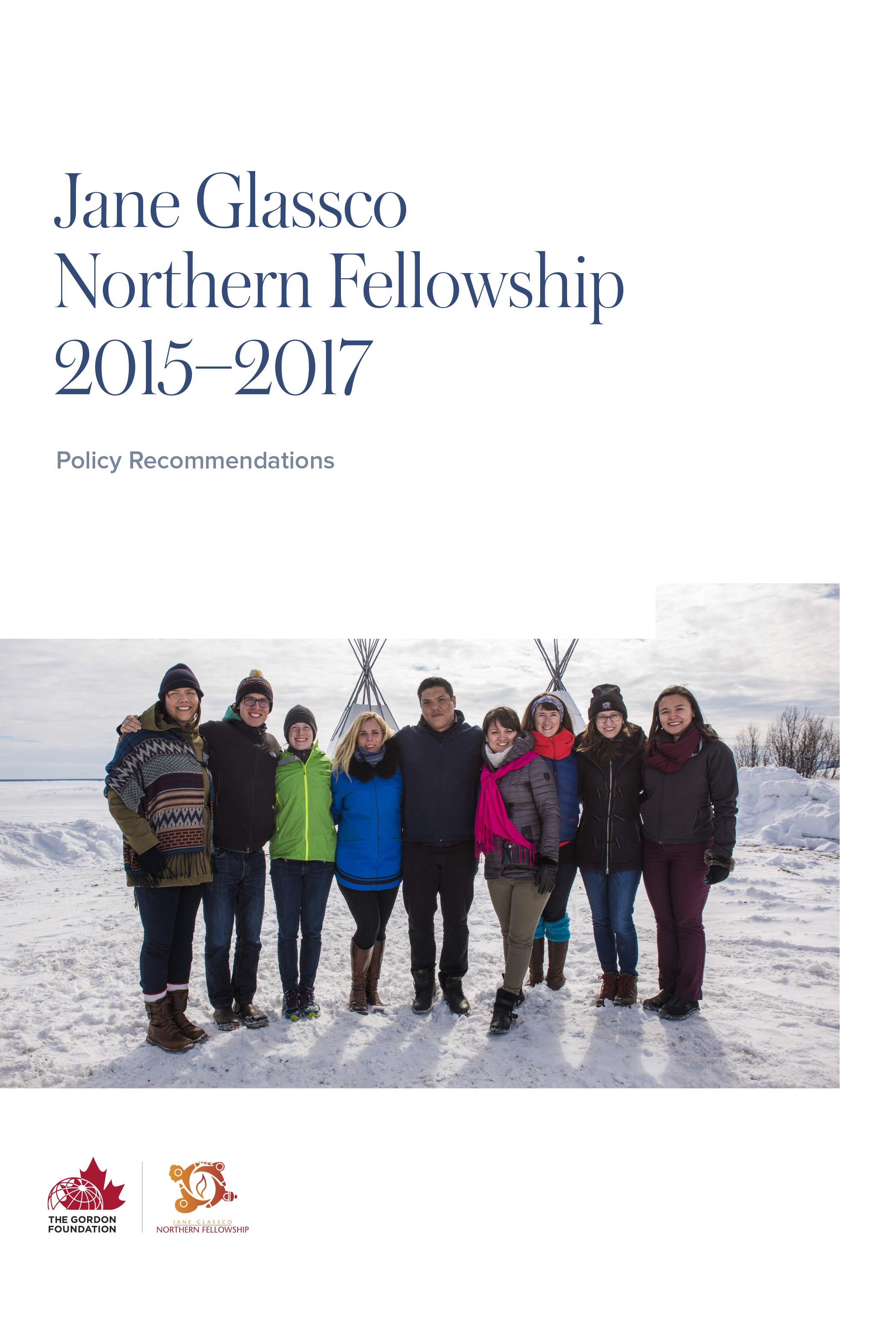 Jane Glassco Northern Fellowship 2015-2017: Policy Recommendations
The Gordon Foundation is a charitable organization dedicated to pro­tecting Canada's water and empowering Canada's North. Since 2010, The Foundation's Jane Glassco Northern Fellowship has been providing young Northerners 25 to 35 years of age with a unique opportunity to influence change in the North by participating in a two-year policy pro­gram. Fellows develop public policy research that addresses some of the most pressing issues facing Northern communities. As such, Fellows are often sought after experts and advisors to develop pan-territorial recommendations to inform government, and to present their policy research at local, regional, national and international events.
For the first time, The Gordon Foundation is compiling the Fellows' public policy research into a compendium to provide an accessible and centralized resource to advance policy recommendations developed by and for the North. This compendium showcases policy papers from the 2015-2017 Fellowship cohort. It provides a valuable examination of key issues, including the Canadian judicial system, the Truth and Reconciliation Commission, self-governance, economic and sustainable development, science communication, and education.
Over the past number of years, The Gordon Foundation has seen rapid change and intensifying interest in the Arctic. This compendium and future editions will amplify the voices of emerging Northern leaders, and provide a key resource for Northern communities, government and organizations in their quest for finding solutions to an ever-evolving Canadian North.
SHERRY CAMPBELL
President & CEO, The Gordon Foundation
---
Download Individual Papers:
---
Download Group Papers:
---
For more information or to contact past or present Jane Glassco Northern Fellows please contact [email protected]