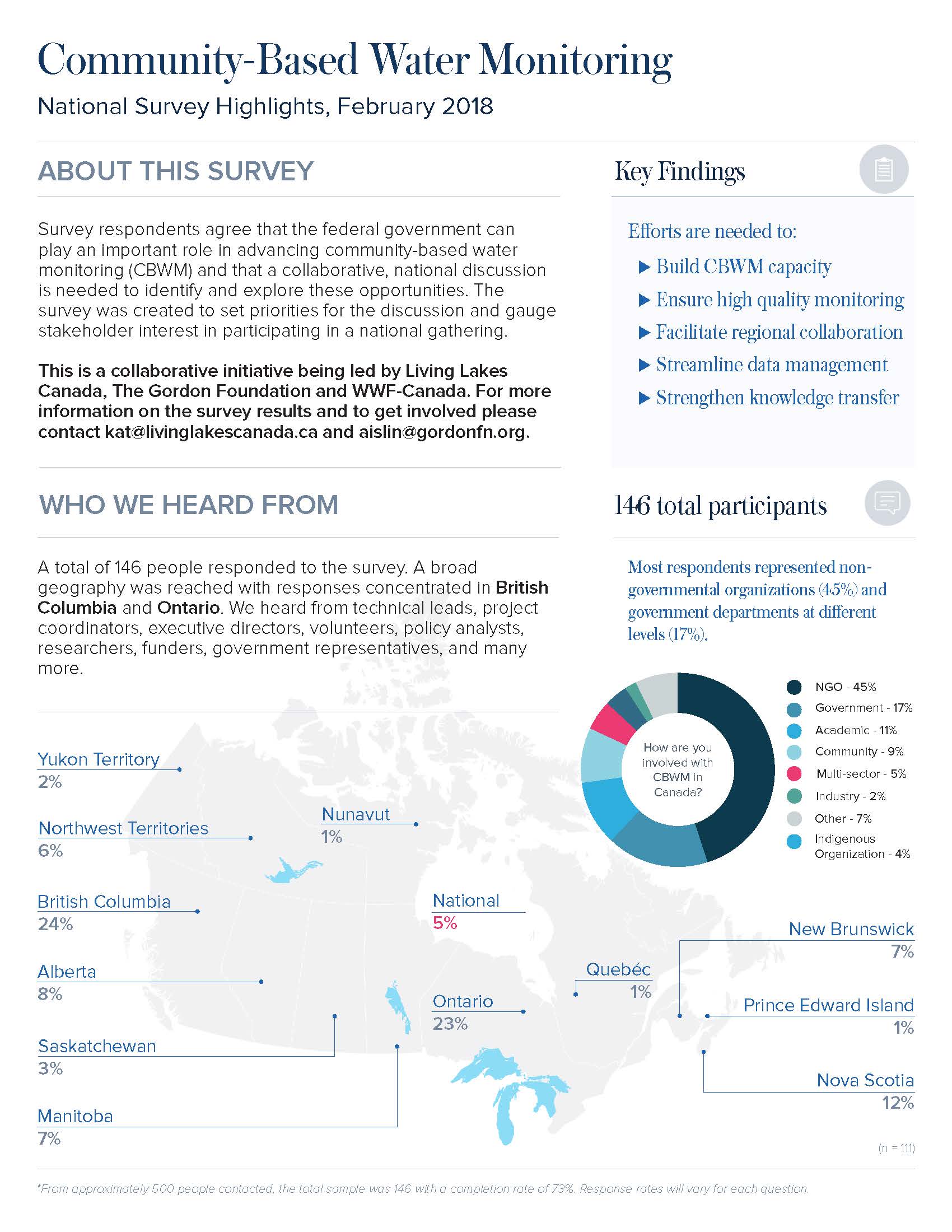 Community-based Water Monitoring Survey Highlights
Community-based Water Monitoring (CBWM) is gaining momentum across Canada and is a powerful means of achieving shared water management and sustainability objectives. As interest in CBWM grows, investments to organize and implement community-driven initiatives are being made across Canada. To realize the full potential of this momentum, there is a need for strategic thinking and coordination at the national level.
We sent an online survey to over 500 individuals from community and non-governmental organizations, government, Indigenous organizations, and research institutions to set priorities for a multi-sector, national-scale discussion on CBWM.
146 participants shared valuable insights on the priorities that need to be addressed to advance CBWM in Canada, as well as guidance on strategies to facilitate change at the federal level. The survey results demonstrated that there are tangible opportunities to increase federal-level supports for CBWM and that a considerable appetite exists for a collaborative, national discussion on the topic.
This summary provides the highlights of what we learned and synthesizes recommendations to help direct next steps for a national gathering planned for the fall of 2018.
This is a collaborative initiative being led by The Gordon Foundation, Living Lakes Canada, and WWF-Canada.