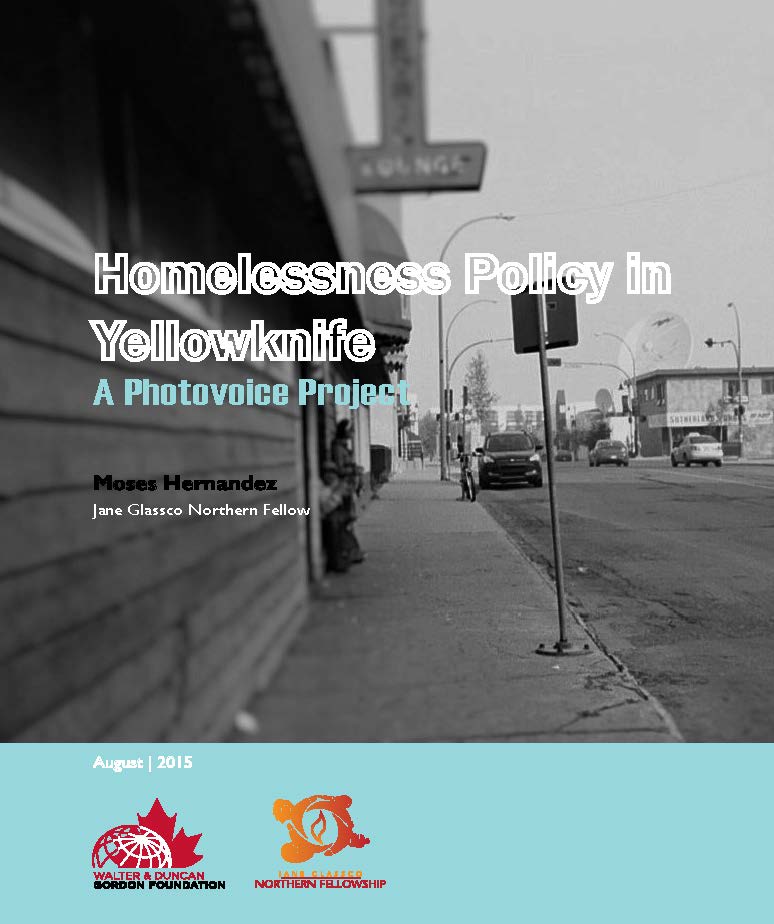 Homelessness Policy in Yellowknife: A Photovoice Project
In this Jane Glassco Northern Fellowship research paper, Moses Hernandez utilizes "photovoice" to give voice to Aboriginal experiences of homelessness in Yellowknife.
Moses Hernandez was born and raised in Somba Ke/Yellowknife. He has completed a BA (Honours) in political science at St. Francis Xavier University and completed graduate courses in Arctic studies and polar law with a focus on indigenous rights and traditional knowledge, at universities in Finland and Iceland, respectively. He is also an alumnus of Dechinta Bush University from their first cohort.
As of September 2015, Moses will be undertaking an education in architecture at Dalhousie University. He is really excited to focus on housing policy, design, and traditional knowledge in his research and design process. His Fellowship research focuses on the complex housing policy issues that are most significant and pressing to northern communities, including his own.