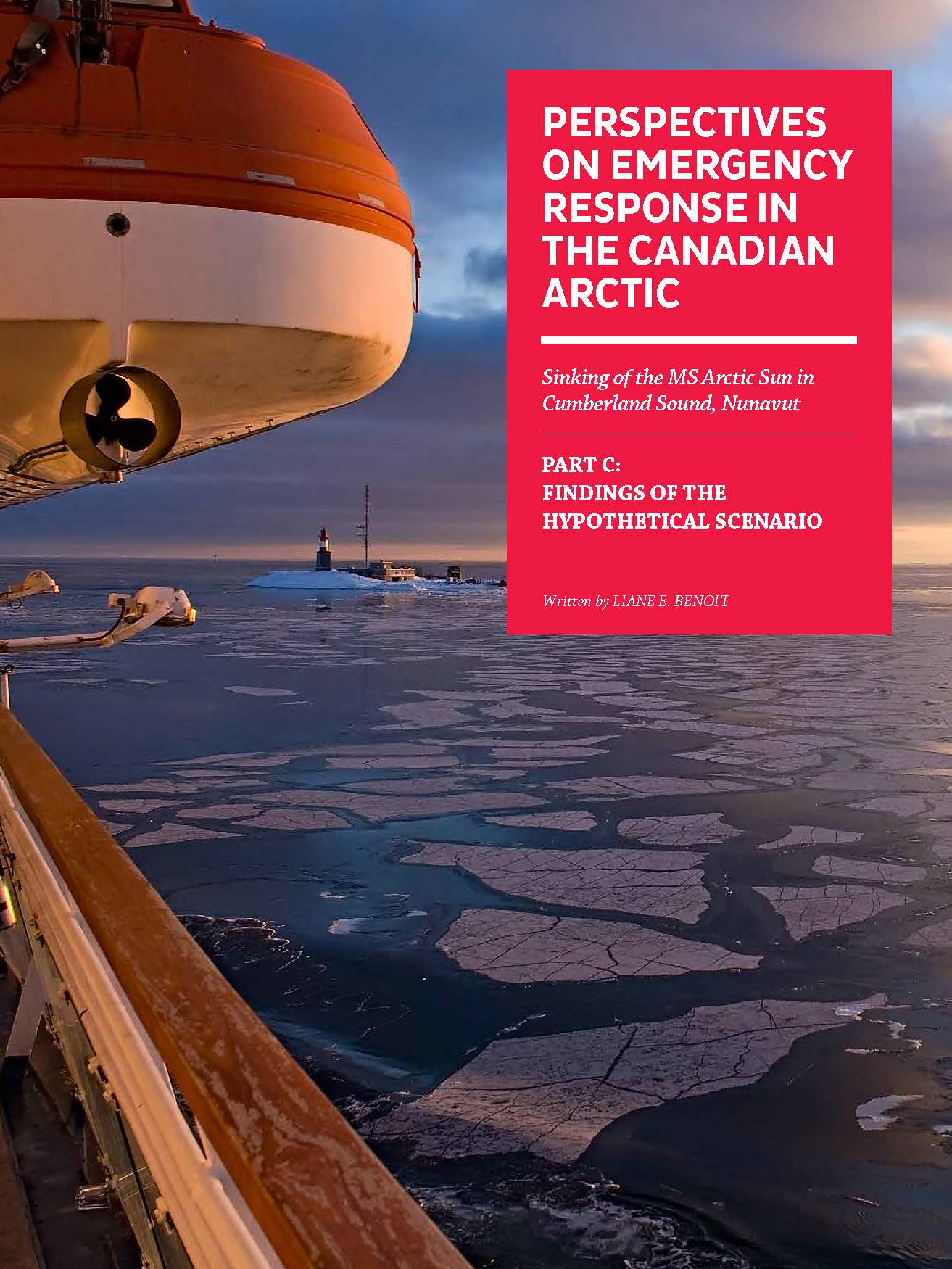 Perspectives on Emergency Response in the Canadian Arctic – Part C
Are we ready? This pivotal question launched a year of research into Canada's ability to respond in an effective and timely manner to a major disaster in the Canadian Arctic. The analysis was accomplished through the lens of a hypothetical cruise ship sinking in the waters of Cumberland Sound off Baffin Island near the hamlet of Pangnirtung, Nunavut, Canada. The exercise brought into sharp focus the unique challenges to emergency management posed by the vast geography of the Arctic, the changing social and institutional patterns of its communities and the multijurisdictional nature of the authorities that currently govern disaster response in the Arctic.
Part A: Hypothetical Scenario
A minute-by-minute account of the initial emergency response, and evacuation of the ship.
Part B: The Response to the Hypothetical Scenario
An examination of the likely response post-evacuation and the importance of co-ordination and preparedness.
Part C: Findings of the Hypothetical Scenario
The author's recommendations for enhancing preparedness in Arctic maritime emergencies.