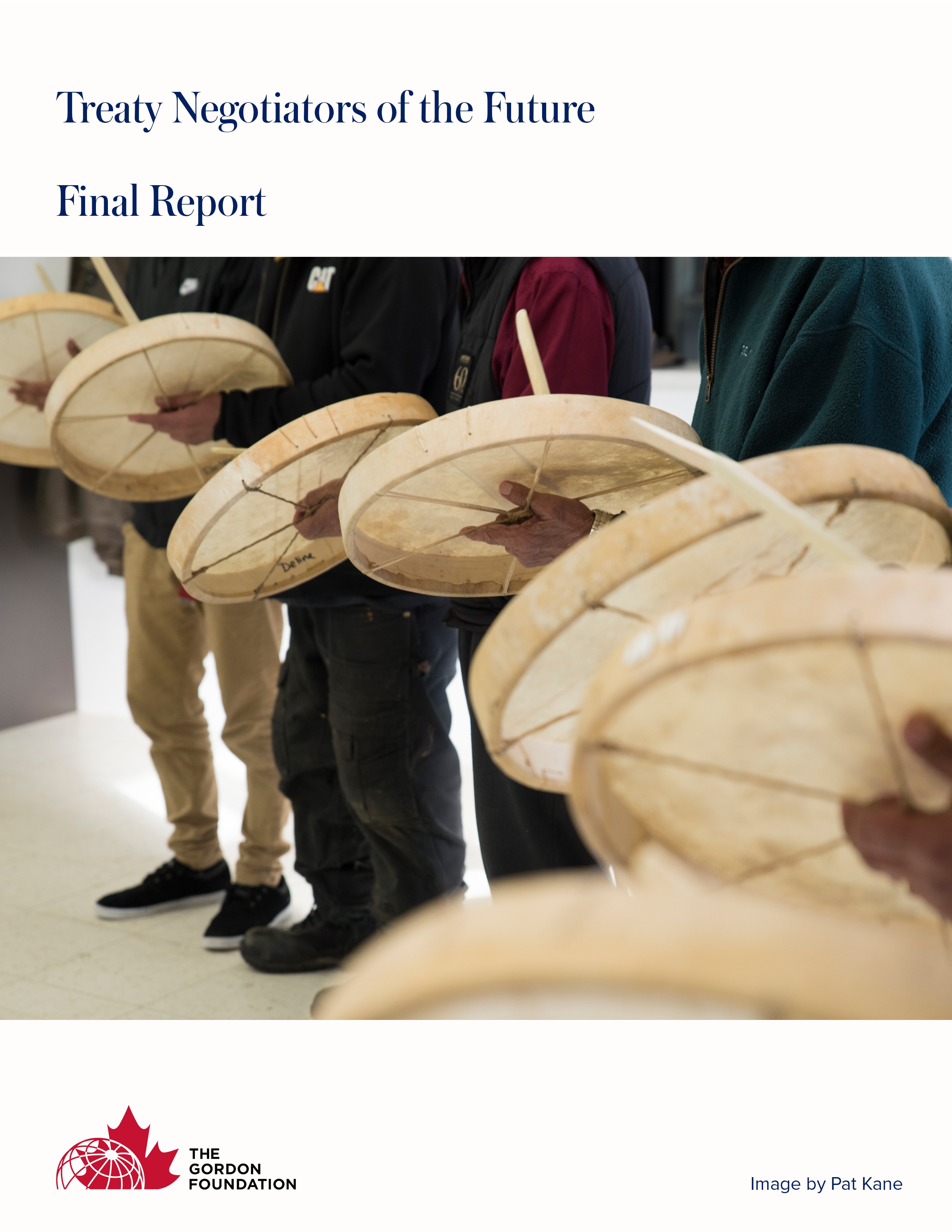 Treaty Negotiators of the Future
Treaties, both Historic Treaties and Modern Land Claims, are important shapers in the relationships between Indigenous Peoples and Canada. Starting in 1701, the British Crown entered into Historic Treaties with Indigenous Peoples to establish peaceful relations. In more recent times, Modern Land Claims are being negotiated to define the rights of Indigenous Peoples and governments in regards to the use of land traditionally occupied by Indigenous Peoples. Historic Treaties and Modern Land Claims play an important role in building nation-to-nation relationships. The legacy, process and impact of both types of treaties are important knowledge for Canadians and future Indigenous leaders who may be implementing treaties and negotiating their own land claims.
There are many lessons to be learned from negotiators, elders, and others who worked for years on Modern Land Claims. As time passes, many of these lessons are at risk of being lost. The Gordon Foundation received funding from Indigenous and Northern Affairs Canada (INAC) to gather information on current programs, curricula and initiatives that teach and engage emerging leaders on treaties. The purpose of this report is to present the research findings, and to provide recommendations for effective ways to engage and teach future generations about Historic Treaties and Modern Land Claims.
This report looks to answer the following questions:
What curricula, programs or initiatives currently exist?
What initiatives and/or projects exist to ensure the next generation of treaty negotiators will be ready to be at the table and support treaty implementation?
Are there innovative resources and methods to engage emerging leaders in Historic Treaties and Modern Land Claims?
What are the gaps and potential programs needed to support knowledge building around Historic Treaties and Modern Land Claims? And what are some recommendations going forward?