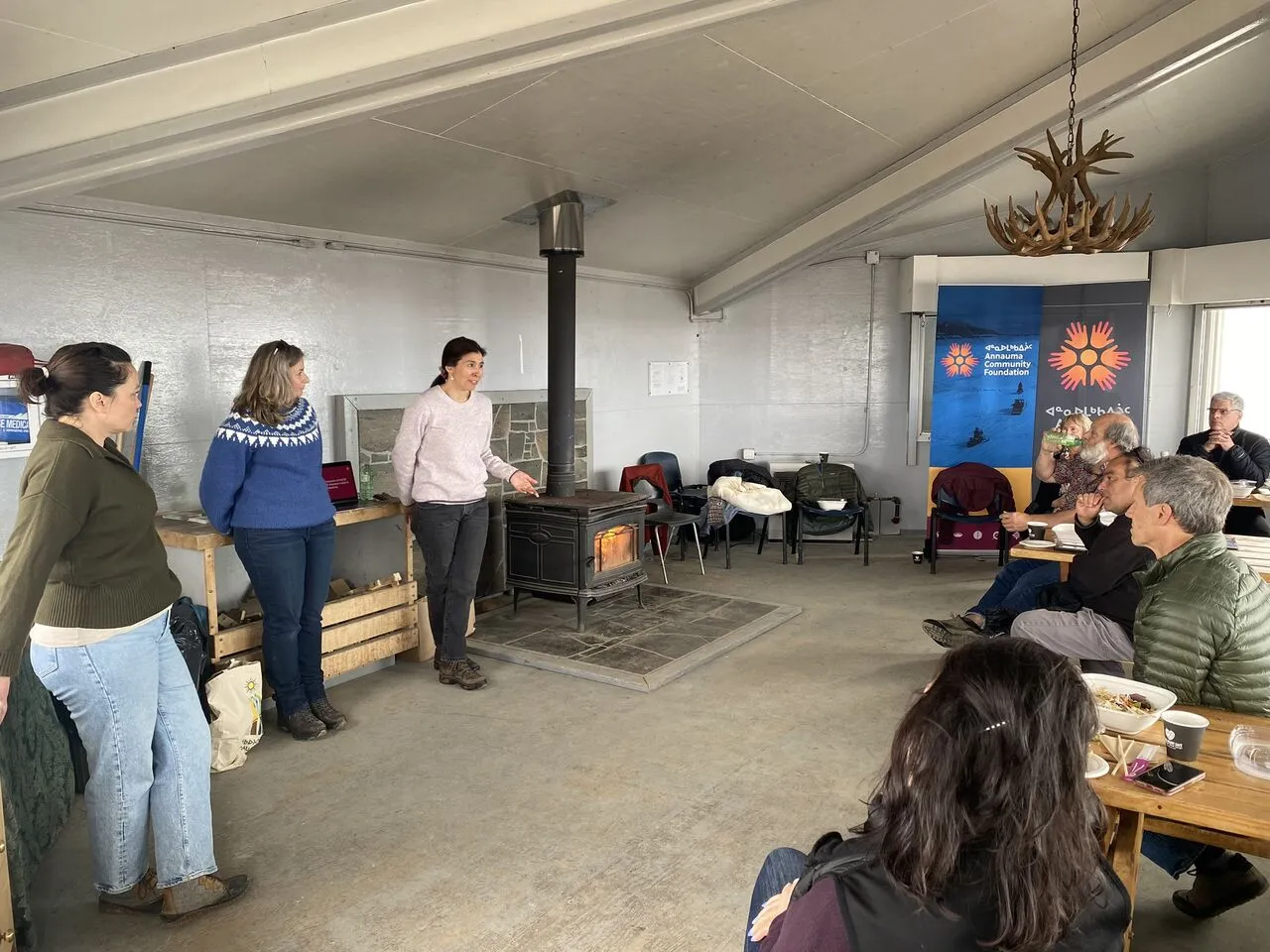 ---
Annauma Community Foundation, Nunavut's first community foundation, successfully launched earlier this year.
Community foundations support local community needs; they select areas of focus and decide how donated funds will be invested and distributed within their community. There are currently over 200 local community foundations across Canada.
Annauma is short for Annaumakkaijiit, an Inuktitut word that means helping people to stay ahead, and central to their work is the principle that Inuit communities know the best solutions to the social issues they are experiencing.
Annauma's inaugural Caring North Campaign is a $10 million fundraising program supporting community-led initiatives directly improving the lives of Inuit in Nunavut. Donors are invited to join as caring partners and invest in Annauma's five community-based priority areas – Inuit Children and Youth, Community Health and Wellbeing, Education and Learning, Arts and Culture, and Community-Identified Opportunities.
The campaign is run according to Annauma's Principles of Inuktitut philanthropy and community action – initiatives are led or driven by Inuit; decisions are made by the community, with Annauma supporting community self-determination and local development; and donors support as caring partners, where the partnership with Annauma is an opportunity to learn.
***
The Gordon Foundation is proud to be a funder of Annauma Community Foundation, donating $1 million over three years to the Caring North campaign. The Foundation has a long history of supporting programs in Canada's North and Annauma's important work aligns with our values of community involvement and collaboration.
Our board and staff recently had the privilege of visiting Iqaluit to meet with the Annauma team. Over a weekend of learning and conversation, we learnt more about their important work.
The commitment and passion of everyone involved with Annauma was inspiring and infectious – we are excited to see the long-term impact their work will have.
Find out more about Annauma and how you can get involved at annauma.ca, and follow Annauma on LinkedIn and Facebook. You can also find out more about Annauma's work in their launch video.