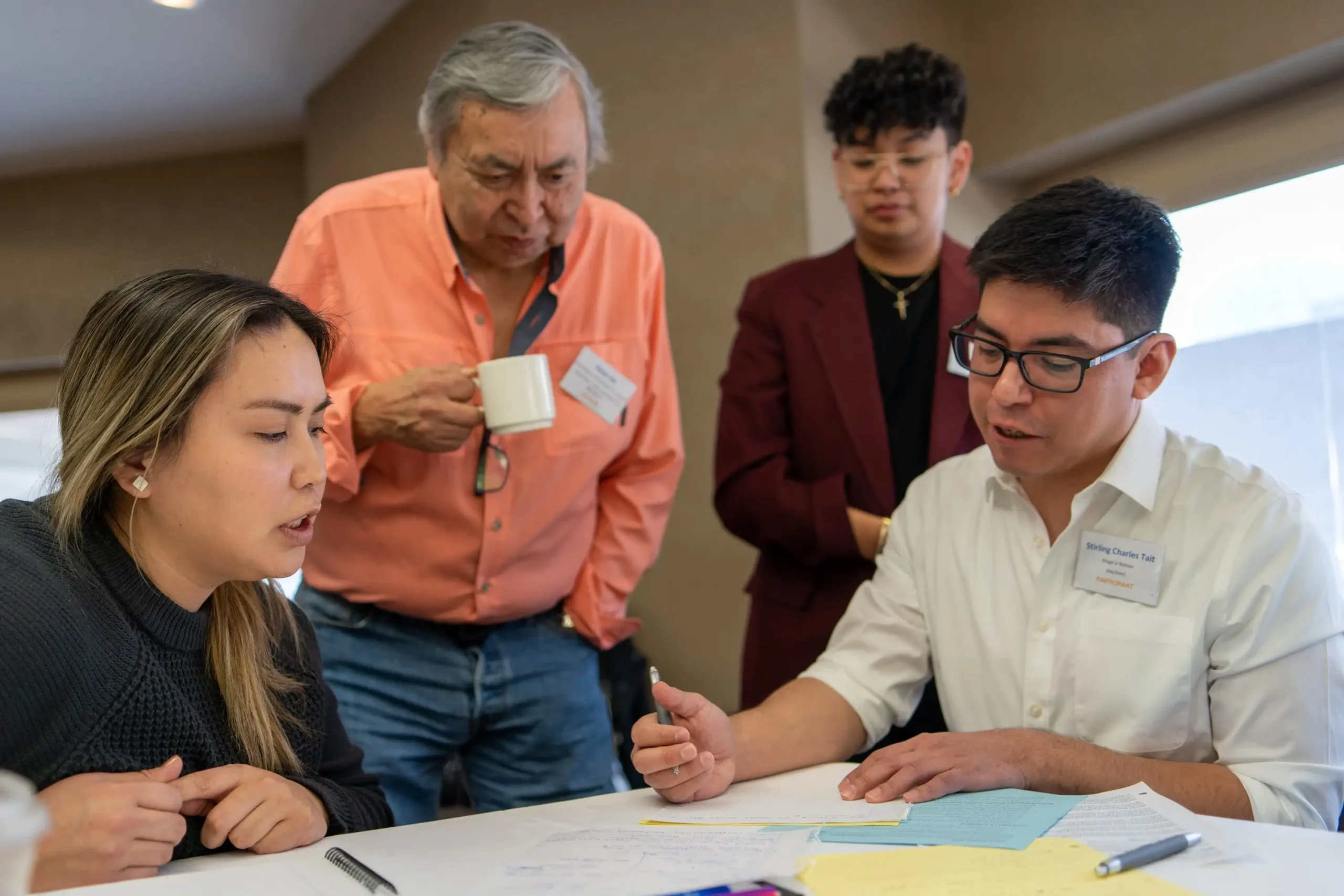 ---
Lead Negotiator for the Glacier Lake First Nations Negotiation Team was not a job I would have picked when asked: "Where do you see yourself in 5 years?" or "What do you want to be when you grow up?" But after my experience in the Gordon Foundation's 5th National Treaty Simulation, it's something I can see myself doing for a living. The confidence that was instilled in me from the Gordon Foundation's team and the transfer of knowledge from the experienced advisors that mentored us, lead me to believe that I can accomplish as much so long as I cultivate and foster the relationships needed for a great team. I had thought that the last thing I wanted to be was in a position where I had to navigate a conflict with two opposing parties. Little did I know that I would have an absolute blast leading my team through some trials and tribulations.
After reviewing the Treaty Simulation scenario and reviewing our mandate letter with our advisors, we proceeded to work on our proposal and opening statement for the negotiation. Time flew by as my team deliberated and debated what should be included in our proposal. During this stage it became apparent that despite being on the same team, the mandate letter we received meant different things to each of our team members. Each member had brought a different perspective and we weren't quite finished our final draft when we decided to break for dinner.
When we got back from our dinner break, we had found that our notes had been mistaken for trash and had been thrown out! We sat down slightly more than disappointed and set out to write our proposal from memory. Our setback ended up being a blessing in disguise as our approach became far more inclusive as we huddled around my laptop and burnt the proverbial midnight oil (we started at 6:00 PM and ended at 8:20 PM). The tensions we had as a group broke out into fits of laughter and in-jokes that brought a sense of camaraderie that was missing in the afternoon session. Our newfound sense of levity under pressure would serve us well in what would be an intense negotiation session the next day.
When it was all over, I found myself wishing it was a bit longer, so that I can apply what I had learned throughout the negotiation. I learned a lot in the short amount of time I spent preparing for the Treaty Simulation. I learned that I could learn from those I perceive to be my adversaries. I had learned that is more important to hold space for others' views and values than to be right. During the negotiations I found that being respectful and courteous was far more productive than being responsive or aggressive. I had learned that leadership to me means that every voice gets heard, every view is considered, because everyone matters.
Stirling Tait is Communications Manager at Gitlaxt'aamiks Village Government 
Image: Stirling Tait (right) at the Fifth National Treaty Simulation in February 2023. The simulation was organized by the Gordon Foundation and the Land Claims Agreements Coalition.