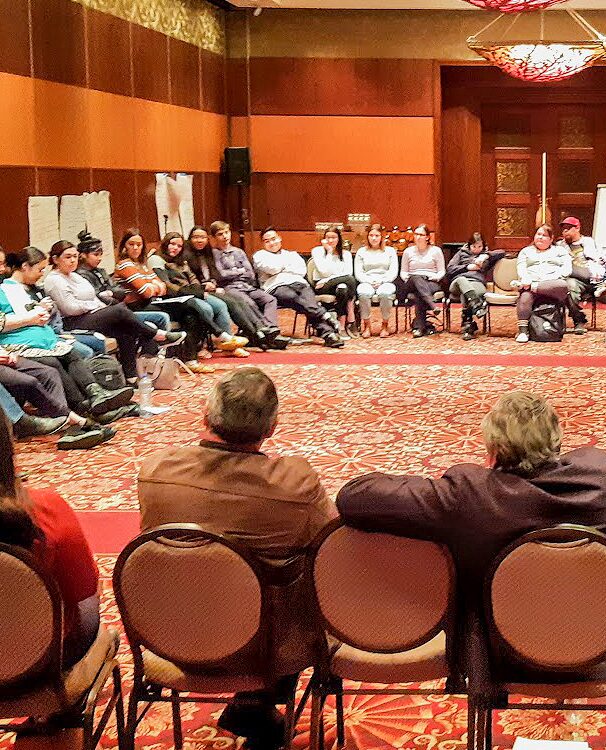 Reflections on a Treaty Simulation
The Gordon Foundation's second national Treaty Negotiation and Implementation Simulation took place in Gatineau on February 9 and 10 2020. Guided by modern treaty experts, over 40 participants representing 20 Indigenous communities from British Columbia, Quebec, the Northwest Territories, Yukon, and Nunavut took turns representing negotiators from an Indigenous government or organization, and federal or territorial/provincial governments.  
Two participants subsequently spoke about their simulation experience at the Land Claims Agreement Coalition (LCAC) conference, with edited extracts from their speeches presented below.  
Riane Peterson is Tetlit Gwich'in from Fort Mcpherson, Northwest Territories.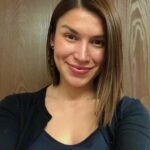 I am a participant or beneficiary of the Gwich'in Comprehensive Land Claim Agreement. I moved away from my home community at a young age, so I didn't attend Gwich'n classes. I never learned my language. I wasn't immersed in my culture anymore.
I've been on a spiritual journey these last three years, finding myself and finding God and it's the perfect time for me to get reconnected with my culture, because I know our culture is the true essence of who we are as Indigenous peoples. I want to say thank you to The Gordon Foundation for lighting this fire under me and giving me the inspiration I needed.  
With 40 or so youth, we all took part in a simulation of negotiations and implementation. The first day was challenging, it was hard to get going, but on the second day we were more comfortable. I was personally inspired by so many of the youth and I was so grateful to have the experts there to support us.  
We were understanding the politics and roles, understanding the players in the game. We all grew over the weekend, we all gained confidence in our roles.
We had to negotiate and implement a treaty within two days – we all know it really takes years and lots of patience and back and forth. It was interesting to see that, even though we knew it was a simulation, we got emotional in our roles. I could also tell the experts were having fun with it!  
It was a unique experience; we gained alliances across Canada and now understand the different frameworks of government. We know now why people dedicate their whole lives to this. I got to spend a couple of days with future leaders of this country – they will take on the roles that Dave [Joe], Frank [Dragon], and Ethel [Blondin-Andrew] will pass on to us one day. I want to thank the experts who dedicate their lives to this work. 
Laura Dragon is of the Gwich'in nation in the Northwest Territories and represented the Ka:'yu:'k't'h/Che:k'tles7et'h' First Nation at the treaty simulation.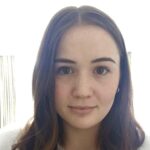 I grew up in Vancouver; I never got to grow up in my traditional territory or land. I didn't really know how to relate to the other youth at the simulation who came from Yukon, Nunavut or Northwest Territories.
Listening to everyone speak and understanding why they came made me realise I need to do more to educate myself on tradition and modern treaty negotiations. That is something I have taken away from the simulation.  
My experience during the simulation was both exciting and exhausting. Exhausting because reading a mandate letter and coming up with points to negotiate and propose is very time consuming and, when you only get an hour, not ideal or realistic. But, that is the whole point of doing a simulation.  
Even though it is essentially a game, it was interesting that no one wanted to be on the federal government side! I learnt that for all parties to get what they want, you have to build relationships. It's easier to get what you want when you take the time to understand where everyone is coming from and have an open mind, but also stick to your beliefs and what you're there for.  
The simulation gave me a deep dive into what our leaders do and how much work it takes to fight for our rights as Indigenous communities. My experience was very eye-opening.
I had very little prior knowledge but came in with huge interest in this line of work. I realise now how important and educational the simulation was, especially involving youth in it, someone like me who now has a better understanding. The simulation and the LCAC conference fueled my desire to learn, so one day I can be a part of this amazing process myself.  
Find out more at Understanding Our Treaties