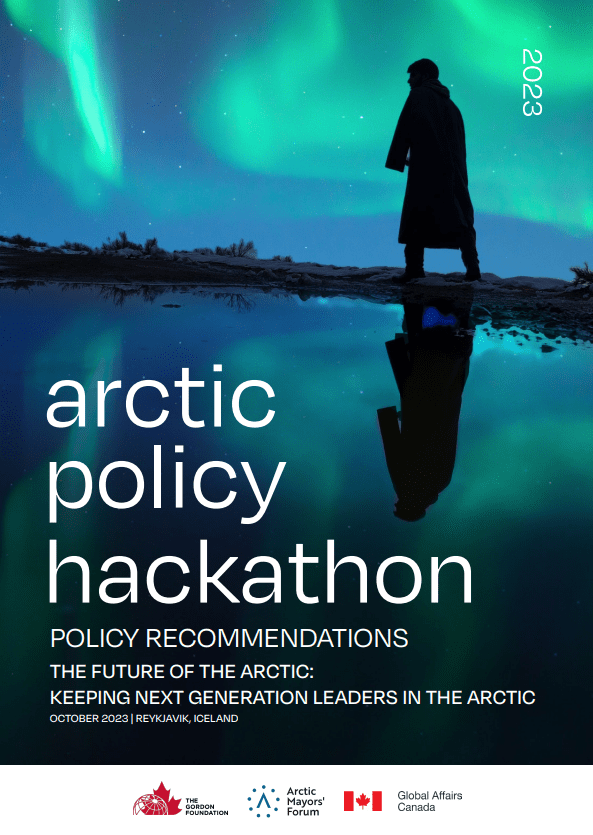 2023 Arctic Policy Hackathon Policy Recommendations
The second Arctic Policy Hackathon took place on the 17th and 18th of October 2023, in Reykjavík, Iceland.
Organized by The Gordon Foundation, the Canadian International Arctic Centre, and the Arctic Mayors' Forum, the 2023 Arctic Policy Hackathon bought together 16 emerging leaders from Arctic Indigenous and local communities in Alaska, Canada, Finland, Greenland, Iceland, Norway, and Sápmi.
Over two intense days, they created an actionable set of policy recommendations addressing how to keep next generation leaders in the Arctic.