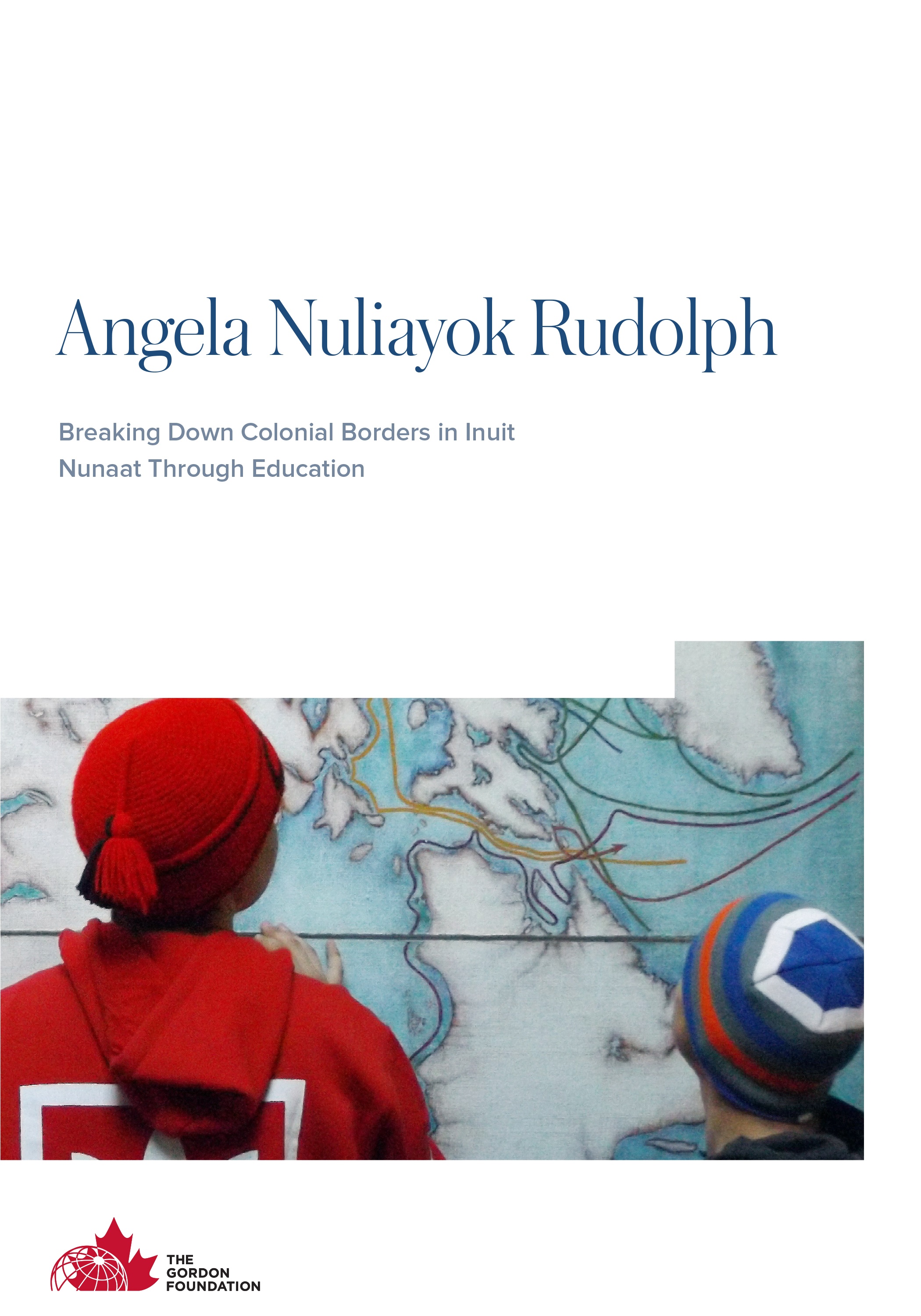 Breaking Down Colonial Borders in Inuit Nunaat Through Education
Angela Nuliayok Rudolph is an Inuk from Gjoa Haven,
Nunavut. Currently she is completing graduate studies
at the University of Alaska Fairbanks, with a focus in
Indigenous Arctic Policy. Through her master's thesis she is
exploring how colonization has shaped the Inuit identity, and
how Inuit gender cultural practices prepare Inuit men and
women to endure and respond to colonization differently.
Angela's policy focus in the Jane Glassco Northern
Fellowship focuses on how Inuit throughout the circumpolar
north can come together and build leadership capacity
to address international issues that Inuit face. Prior to
Angela's research endeavours, she worked as a high school
teacher in her hometown of Gjoa Haven at the Qiqirtaq
Ilihakvik High School, teaching grades 10–12 social studies
and Aulajaaqtut (the Nunavut school health curriculum).
Angela received her Bachelor of Education from Lakehead
University with a focus in Intermediate and secondary
levels in Native Studies and Social Science. Angela did
her student-teaching in Thunder Bay at Dennis Franklin
Cromarty High School and McKellar Park Elementary School,
schools that serve an entirely Anishinaabe or majority
Anishinaabe student body, respectively. This experience has
helped her tremendously through this group project.