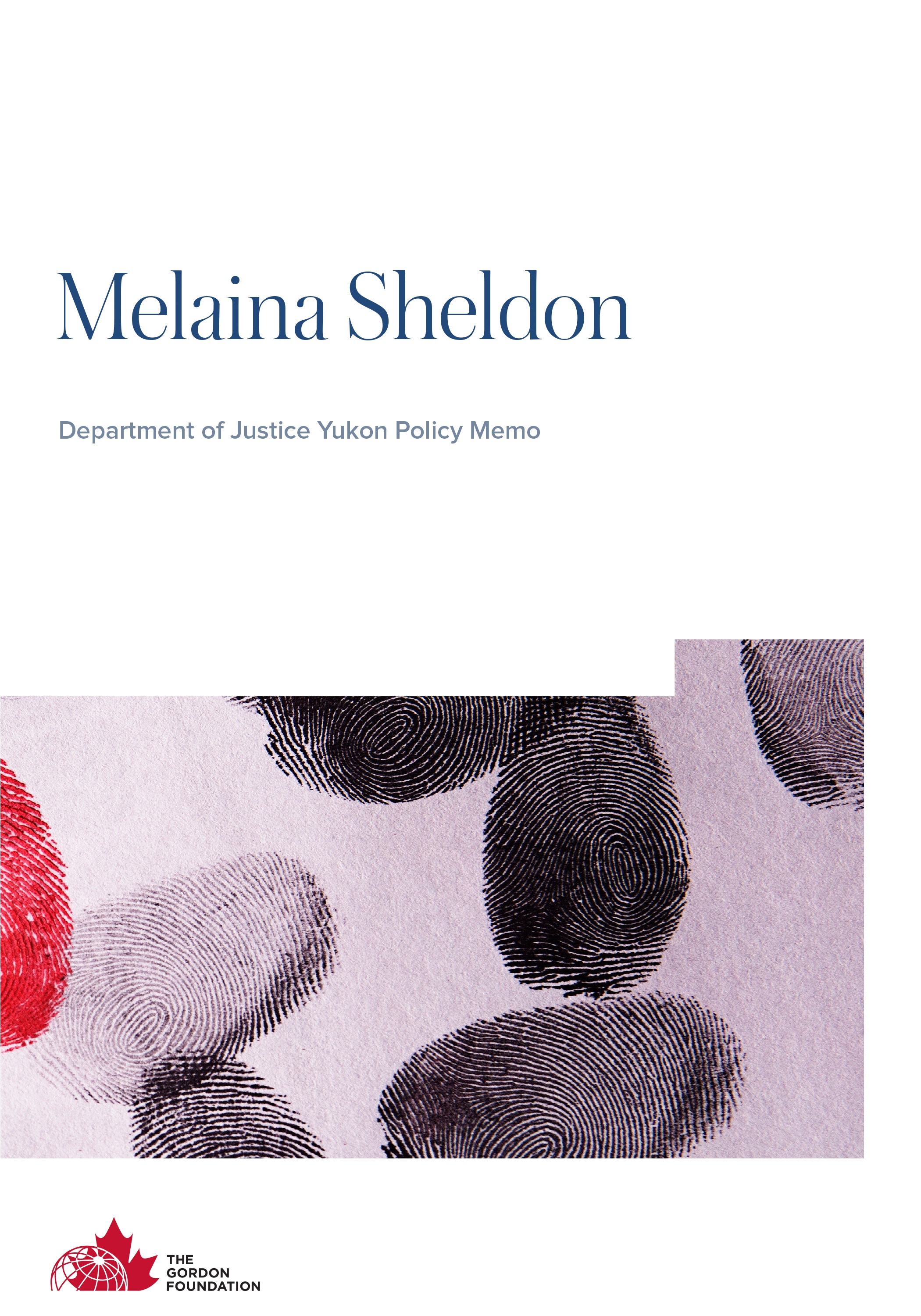 Department of Justice Yukon Policy Memo
Melaina Sheldon is of Polish/Ukrainian, Southern Tutchone
and Inland Tlingit descent of the Deisheetaan (Beaver)
Clan from Teslin, Yukon Territory. As an alumna of the
Jane Glassco Northern Fellowship 2015 cohort Melaina
completed her fellowship with a focus on crime prevention
and relationship-building between First Nations people and
law enforcement officers, combining her passion for justice
with a deep-seated belief in the power of theatre to effect
social change. She currently sits as a member of the Yukon
Police Council and as a clan representative on the Teslin
Tlingit Justice Council.