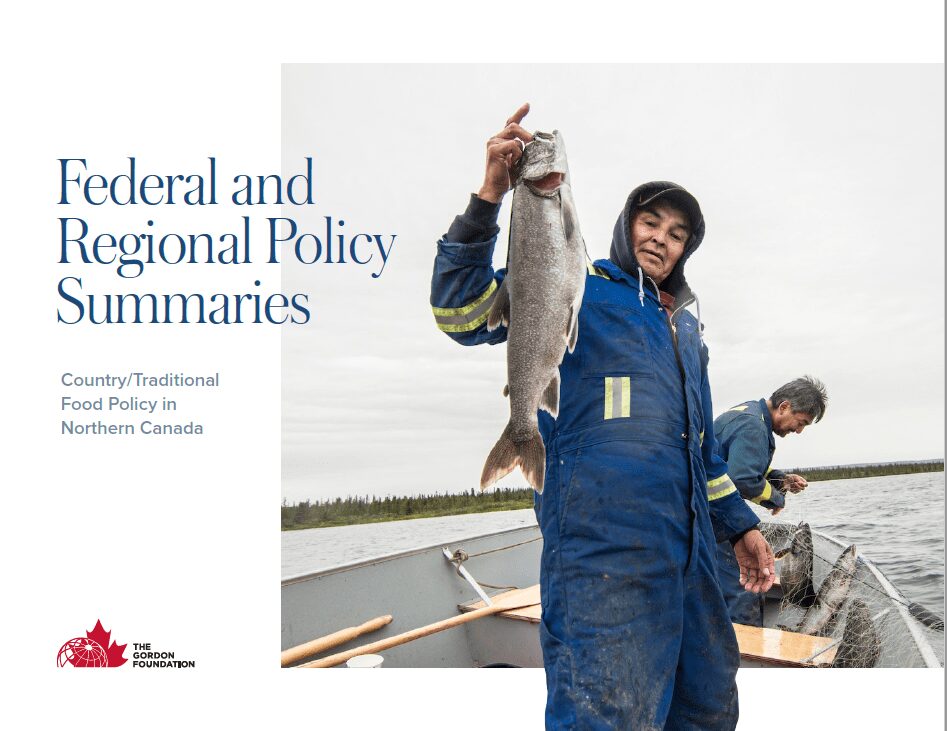 Background Research Summaries on Country/Traditional Food
These policy summaries were prepared by the Aurora Research Institute on behalf of The Gordon Foundation to be used at their Northern Policy Hackathon held October 25-26, 2017 in Nain, Nunatsiavut.
These summaries served as a useful tool for describing policy at multiple levels that impacts country/traditional food use and access. This was a valuable tool for supporting discussions about the complex policy environments within which country/traditional foods are used and accessed.