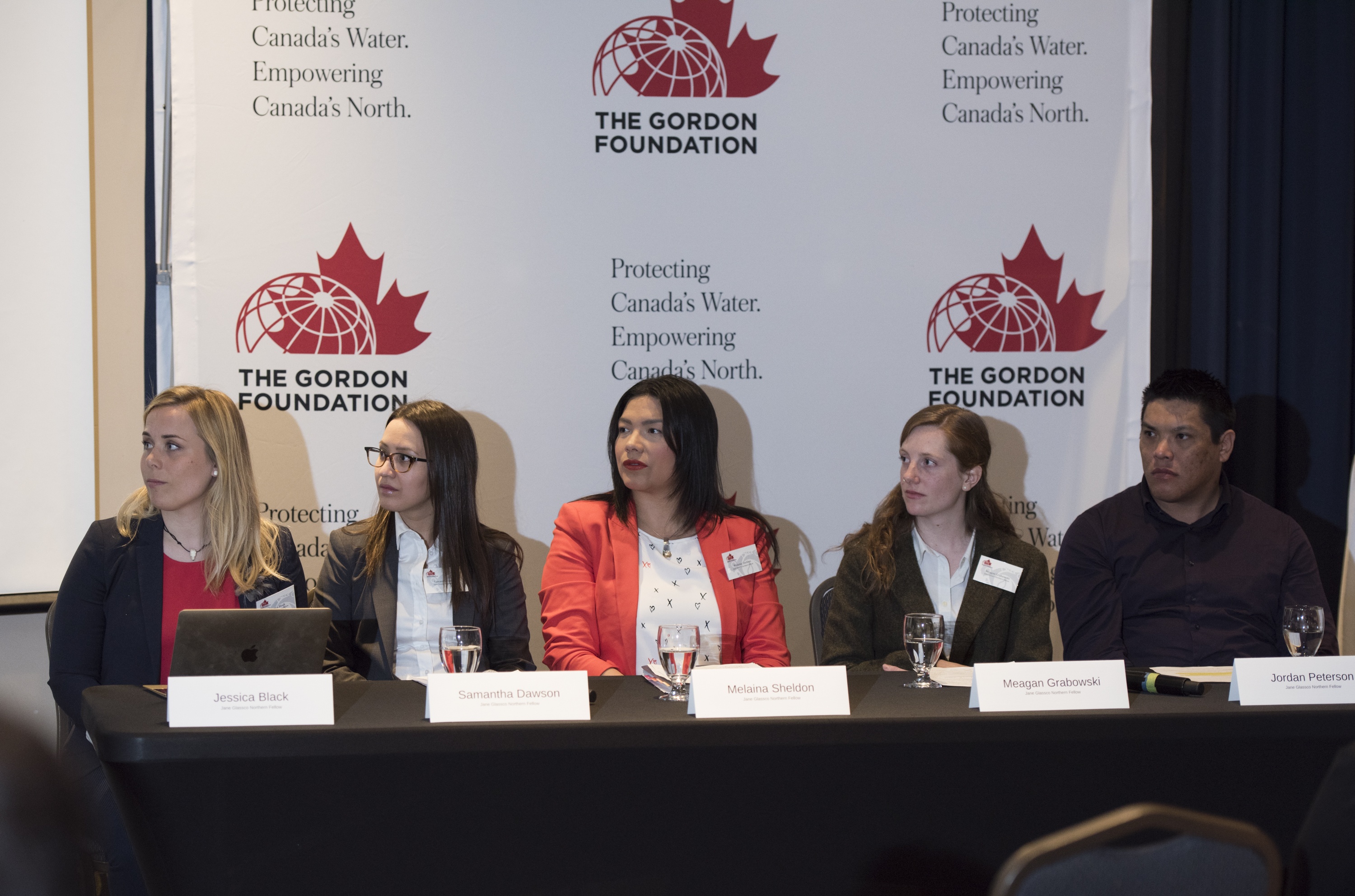 ---
The Office of the Correctional Investigator released its annual report this week. Within the report are specific recommendations to address Indigenous overrepresentation in Canadian prisons.
According to the report, between March 2009 and March 2018, the Indigenous inmate population in Canada increased by 42.8 per cent – Indigenous people now represent 28 per cent of the federally sentenced prison population and 40 per cent of federally sentenced women[i].
Several of the Jane Glassco Northern Fellows have examined Indigenous over-incarceration and justice reform issues from Northern and Indigenous perspectives in their policy work.
Three papers in the Jane Glassco Northern Fellowship Policy Recommendations: 2015-2017 compendium specifically look at these issues:
These papers offer policy solutions for Northern court and justice systems which were developed by Northerners.
---
Top Photo: The Jane Glassco Northern Fellows speaks about their research and policy work during in Yellowknife, NWT (April 2017) – Left to right: Jessica Black, Samantha Dawson, Melaina Sheldon, Meagan Grabowski, Jordan Peterson. Credit: Pat Kane
[i] Ivan Zinger, "Annual Report: 2017-2018," Office of the Correctional Investigator (2018): p.65