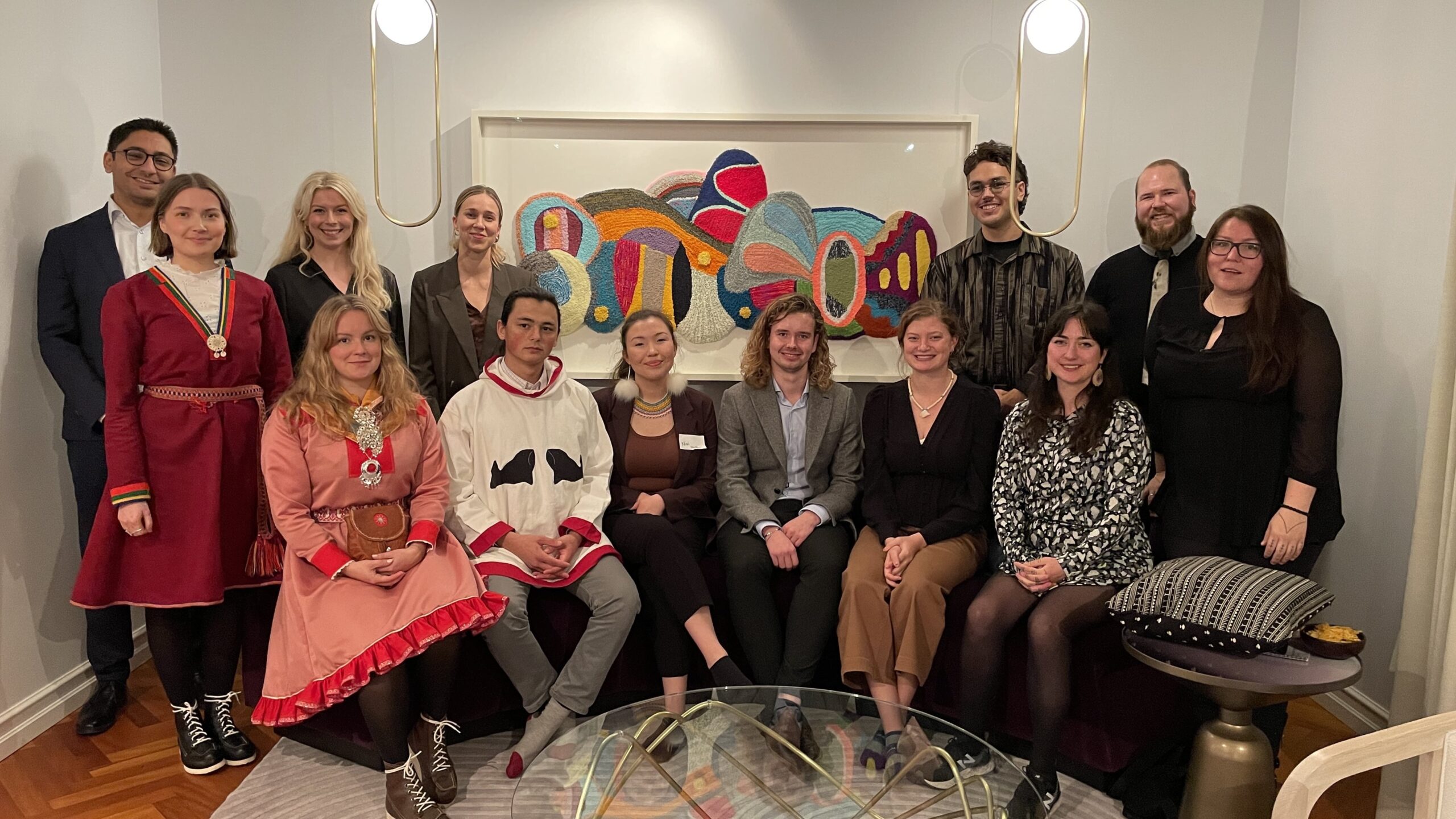 ---
This article was first published by the Arctic Institute 
Use what you have, take only what you need, share what you have, and share what you know. That was the message from young leaders addressing food sovereignty in the Arctic at the first-ever Arctic Policy Hackathon (APH), which took place in Reykjavík in October 2022.
Policy hackathons bring people together to discuss policy issues and create tangible, actionable solutions. The APH saw new leaders from Arctic Indigenous and local communities in northern Canada, Greenland, Sápmi, Finland, Iceland, Sweden, and Alaska come together to exchange ideas, challenge each other, and create solutions over two days of intense discussions.
Organized by The Gordon Foundation (which has previously run three Northern Policy Hackathons with Canadian youth), the Canadian International Arctic Centre, and the Arctic Mayors' Forum, the APH focused on food sovereignty, defined as "the right of peoples to healthy and culturally appropriate food produced through ecologically sound and sustainable methods, and their right to define their own food and agriculture systems."
While the more widely known concept of food security focuses on access to sufficient and nutritious food, food sovereignty goes deeper into the issue of food and what it means to people and communities.
Hackathon participants set about discussing food sovereignty from a pan-Arctic perspective with expert help from facilitator Jennifer Spence of Harvard's Belfer Center for Science and International Affairs and Anders Oskal, Secretary General of the Association of World Reindeer Herders.
The result is a concise and actionable set of policy recommendations, collaboratively written by the hackathon participants. While providing practical ways for governments and decision-makers to address food sovereignty, the recommendations shift power to communities to dictate their well-being through food sovereignty. They are built on a shared youth perspective of a sustainable stewardship model, including the "4 R's of respect, reciprocity, responsibility, and redistribution of our food resources."
The wide-ranging and innovative recommendations are split into four sections and address specific policy issues – under share what you have this means the significant barriers to circumpolar trade.
Participants recommend establishing a Pan-Arctic Food Knowledge and Trade Framework and Steering Group to draft a Circumpolar Agreement on food trade. The agreement would look at east-west as opposed to south-north trade, support cross-border food cultivation amongst local and Indigenous communities, and recognize that flora and fauna predate nation-state borders and span vast areas. Additionally, relevant governments should provide incentives for equitable access to nutritious and culturally appropriate foods.
The use what you have section notes that when Arctic peoples have access to local and traditional food, it improves their quality of life and well-being while the local and traditional Arctic economy also benefits.
Creating new nutritional guidelines that are locally and culturally relevant is recommended, as well as research to address knowledge gaps around both the nutritional value of various local and traditional foods and the nutritional needs of local people.
Arctic and Indigenous harvesters and small-scale, locally owned and operated businesses also need support from governments to sell their products. Many are criminalized for selling locally grown, harvested, hunted, fished and herded foods, while large-scale businesses benefit.
Climate change is a key theme, with extreme weather events and changing wildlife migration patterns among the impacts on food systems. With a reliance on food imports being neither sustainable nor benefitting local economies, governments should support local food systems and their ability to adapt to climate change. Such incentives include subsidies, cross-cultural knowledge sharing hubs and networks, and the implementation of adaptive management systems.
Take only what you need addresses issues of regulation and environmental health while policy recommendations under share what you know include a scheme based on the EU Product of Designated Origin and Protected Geographical Indication programs. This would extend to the culture and traditions related to food products across the Arctic, while empowering youth and ensuring research and data collection are community-driven are also policy priorities.  Following the hackathon, participants Patricia Johnson-Castle and Harmony Wayner shared the policy recommendations during the Arctic Circle Assembly panel Food Sovereignty: Solutions in the Arctic, and they continue to be disseminated by the new leaders in their communities. As the hackathon participants say in their powerful opening statement, these policy recommendations should be a priority in Arctic policy discussions.
This article was first published by the Arctic Institute. 
Photo: Arctic Policy Hackathon Participants gather at the residence of the Ambassador of Canada to Iceland, Jeannette Menzies. Credit: Michelle Malandra.