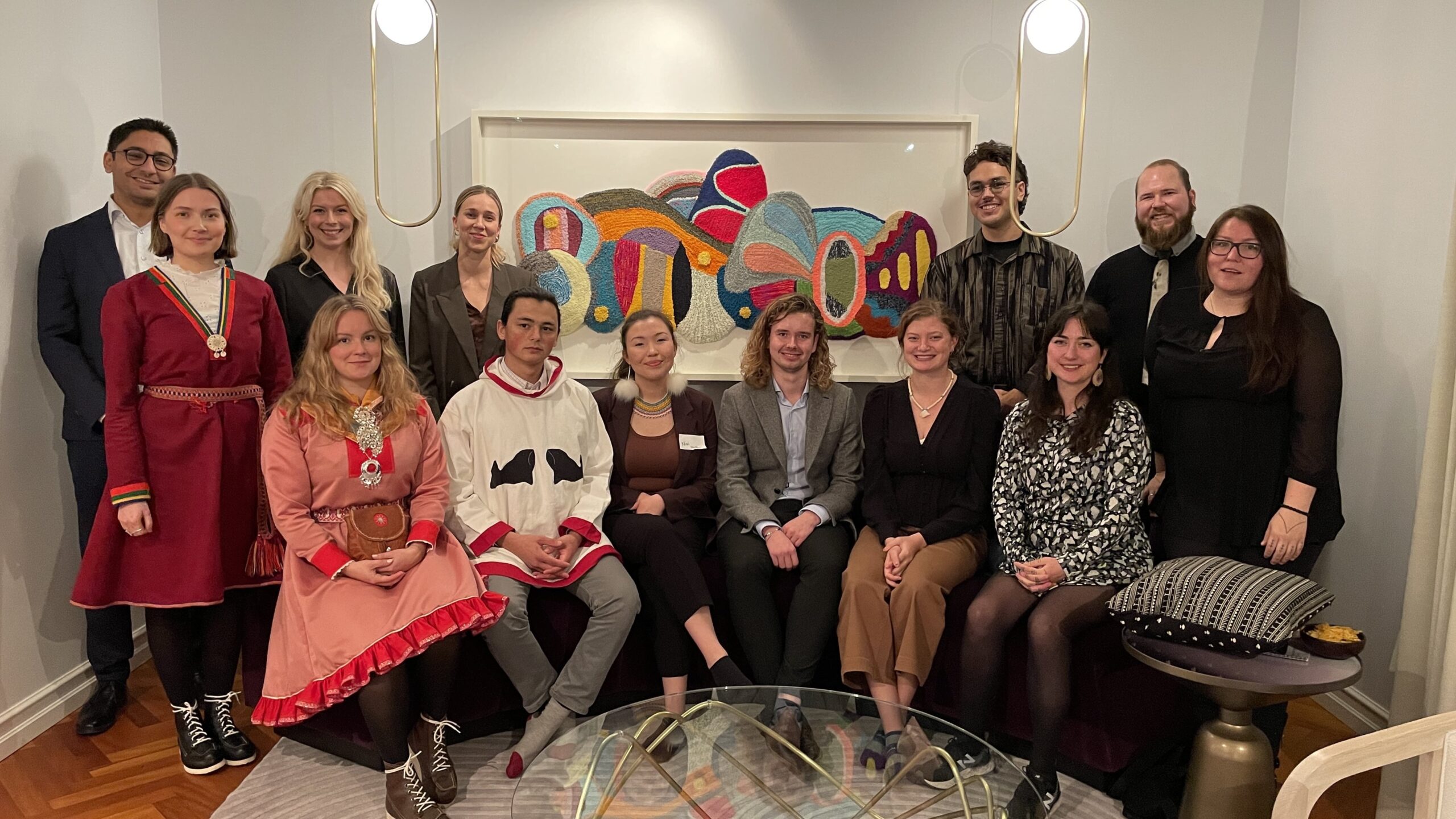 ---
Use what you have, take what you need, and share what you know.
That's the message from young leaders who addressed food sovereignty in the Arctic at the first-ever Arctic Policy Hackathon. 
The hackathon saw new leaders from Arctic Indigenous and local communities in northern Canada, Greenland, Sápmi, Finland, Iceland, Sweden, and Alaska converge on Reykjavík to exchange ideas, challenge each other, and create solutions over two days of intense discussions. 
The resulting policy recommendations were shared during the recent Arctic Circle Assembly, where the four northern Canadian hackathon participants – Alyssa Carpenter, Jeremy Ellsworth, Nolan Qamanirq, and Patricia Johnson-Castle – also met with Governor General Mary Simon. 
Organized by The Gordon Foundation, the Canadian International Arctic Centre, and the Arctic Mayors' Forum, the hackathon focused on food sovereignty, defined as "the right of peoples to healthy and culturally appropriate food produced through ecologically sound and sustainable methods, and their right to define their own food and agriculture systems".¹ 
From increasing circumpolar trade to improving access to local and traditional foods and addressing the impacts of climate change, the policy recommendations focus on cross-Arctic collaboration and empowering Arctic Indigenous Communities through food sovereignty. 
Recommendations include creating new nutritional guidelines that are locally and culturally relevant. When Arctic peoples have access to local and traditional food it improves quality of life and well-being, while the local and traditional Arctic economy also benefits. 
"The hackathon saw creative minds from across the Arctic come together to address complex policy issues," said Sherry Campbell, President and CEO of the Gordon Foundation. "These inspiring new leaders are now taking the recommendations back to their communities to drive real and lasting change".  
The Gordon Foundation is a charitable organization dedicated to protecting Canada's water and empowering Canada's North.
The Arctic Mayors' Forum aims to give local governments a voice in the development of the Arctic.
The Canadian International Arctic Centre is part of Global Affairs Canada, which is responsible for coordinating and leading the international aspects of Canada's Arctic engagement. 
For more information and interview opportunities, please contact: Gordon Shallard-Brown, Communications Manager, The Gordon Foundation | [email protected] | 416.601.4776 x 230  
Photo: Arctic Policy Hackathon participants gather at the residence of the Ambassador of Canada to Iceland, Jeannette Menzies. Download this and other images. 
Background Information 
The Arctic Policy Hackathon took place on 11th and 12th October 2022, in Reykjavík, Iceland.  
Policy hackathons bring people together to discuss policy issues and create tangible, actionable solutions. Arctic Policy Hackathon participants were: 
Alyssa Carpenter (Western Arctic, Canada) 
Anja Márjá Nystø Keskitalo (Sápmi/Norway) 
Betty Siorak (Greeland) 
Daniel Smirat (Sweden) 
Enni Similä (Sápmi/Finland) 
Harmony Jade Sugaq Wayner (Alaska) 
Hörn Halldórudóttir Heiðarsdóttir (Iceland) 
Jeremy Ellsworth (Canada) 
Laura Suorsa (Finland) 
Máni Þór Magnason (Iceland) 
Nivi Rosing (Greenland) 
Nolan Qamanirq (Canada) 
Patricia Johnson Castle (Canada) 
Sam Schimmel (Alaska) 
The policy recommendations were shared during the Arctic Circle Assembly panel Food Sovereignty: Solutions in the Arctic on October 13. It featured Arctic Policy Hackathon participants Patricia Johnson-Castle and Harmony Wayner; Inuit Circumpolar Council (ICC) Canada President Lisa Koperqualuk; Avaaraq Olsen, Mayor, Sermersooq Municipality, Greenland:, and Tonje Johansen of the Saami Council, Norway. 
¹La Via Campesina (n.d.). International Peasants Movement. www.viacampesina.org