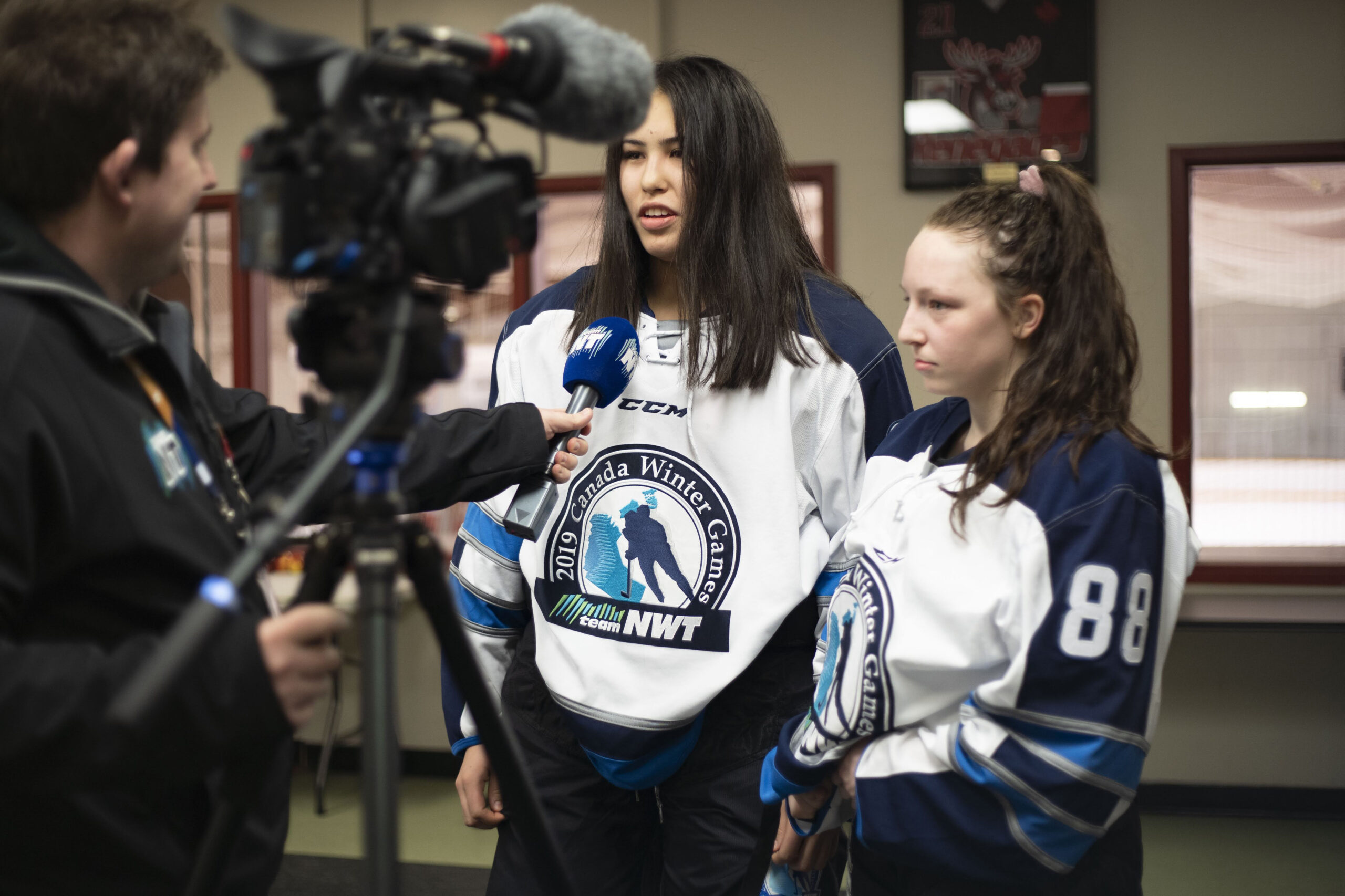 ---
Now is the time to address the serious underrepresentation of local, particularly Indigenous, journalists in N.W.T as changes in the education landscape come into effect, according to new research from CBC North Managing Editor and Jane Glassco Northern Fellow Garrett Hinchey.
Hinchey, a Métis journalist born and raised in Yellowknife, sets out three policy ideas to drive change in his policy paper Reclaiming Our Narrative: A Roadmap to Local Participation in N.W.T. Media: adding a communications or journalism studies diploma to Aurora College, integrating communications and media studies into the high school curriculum, and setting hiring targets.
The research is particularly timely, given the upcoming transformation of Aurora College into a university and N.W.T.'s adoption of the BC school curriculum in place of Alberta's.
"Garrett draws on his professional expertise to provide practical policy options to drive real change," said Sherry Campbell, President and CEO of The Gordon Foundation, which runs the Jane Glassco Northern Fellowship. "His paper is essential reading for anyone committed to seeing Northern and Indigenous voices heard."
Hinchey's paper, which draws on extensive interviews with N.W.T. media leaders, highlights the significant barriers locals face to entering the industry, including perceptions that a journalism career isn't a realistic option.
This underrepresentation has serious consequences – including stunting leadership development, undermining Northerners' ability to control their own stories, and impacting the very foundations of democracy in N.W.T.
Hinchey is part of the fifth cohort of Jane Glassco Northern Fellows, who receive policy skills training, mentorship, and networking opportunities as they undertake individual public policy research. Papers by Fellows based across the North will be released in the coming weeks.
 The Jane Glassco Northern Fellowship is a policy and leadership development program recognizing leadership potential among northern Canadians aged 25-35 that has been running since 2010.
For more information and interview opportunities please contact:
Gordon Shallard-Brown, Communications Manager, The Gordon Foundation
[email protected] 416.601.4776 ext. 230.