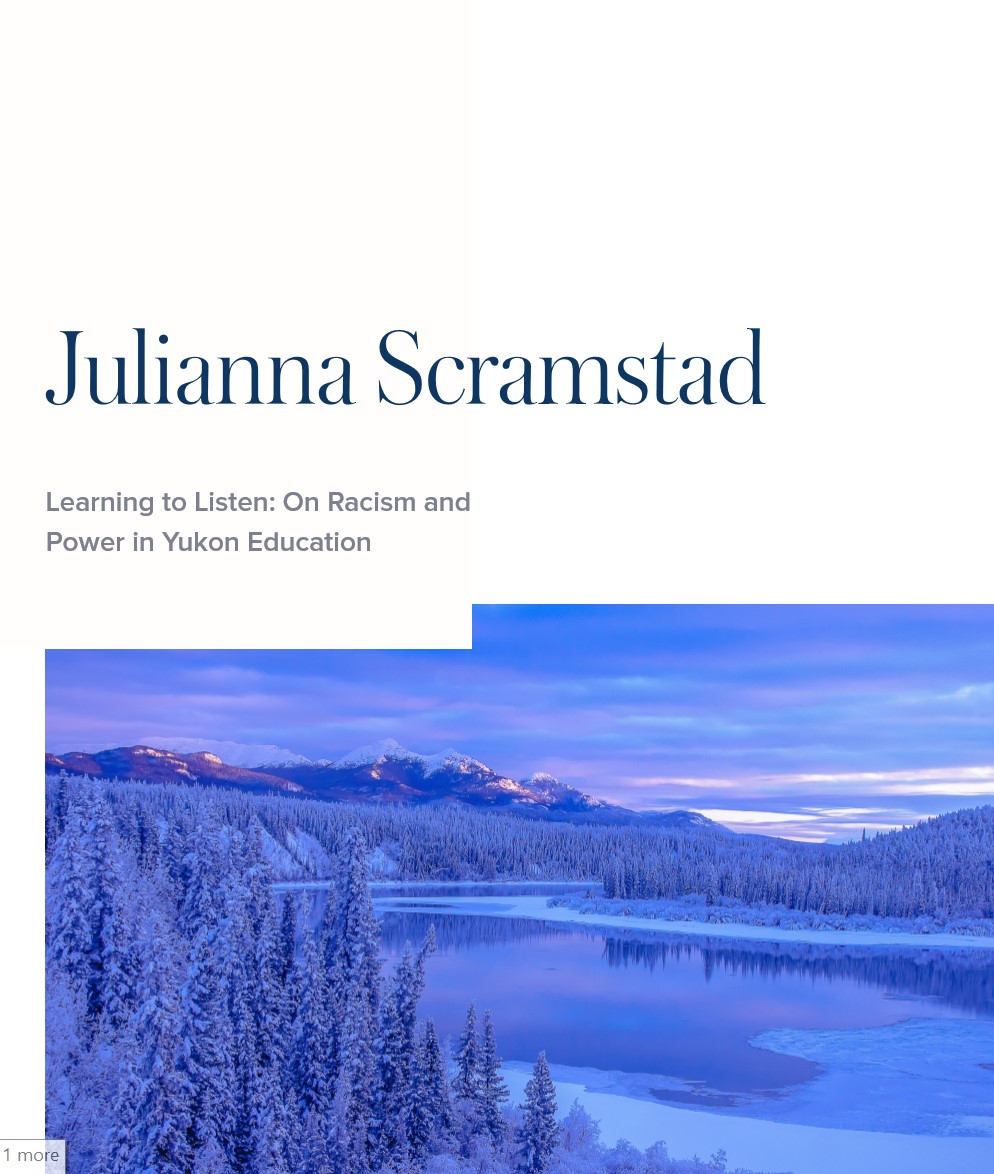 Learning to Listen: On Racism and Power in Yukon Education
Julianna Scramstad is a 2018-2019 Jane Glassco Northern Fellow.
She was born in Whitehorse, Yukon, on land that has been cared for by the Ta'an Kwäch'än and the Kwanlin Dün for generations. Certified as a teacher and trained in sociology and women's studies, she is a dedicated feminist and activist.
Julianna spent several formative years working on the prevention of violence against women at the Victoria Faulkner Women's Centre in Whitehorse, where she collaborated on shifting prevention efforts toward building a consent culture. She then grew hopeful that teaching and school curriculum might be key to fundamental social change and left the Yukon to study education. She spent a year teaching in a small Algonquin community.
Julianna's paper Learning to Listen: On Racism and Power in Yukon Education set out to examine the issue of new teachers only briefly working in rural Yukon communities, before exploring how to recruit and support teachers who, when placed in a community, can follow the community's lead and who can disrupt colonial violence.
The Gordon Foundation is a charitable organization dedicated to protecting Canada's water and empowering Canada's North. Since 2010, The Foundation's Jane Glassco Northern Fellowship has been providing northerners aged 25 to 35 with a unique opportunity to influence change in the North by participating in an 18-month policy and leadership development program.