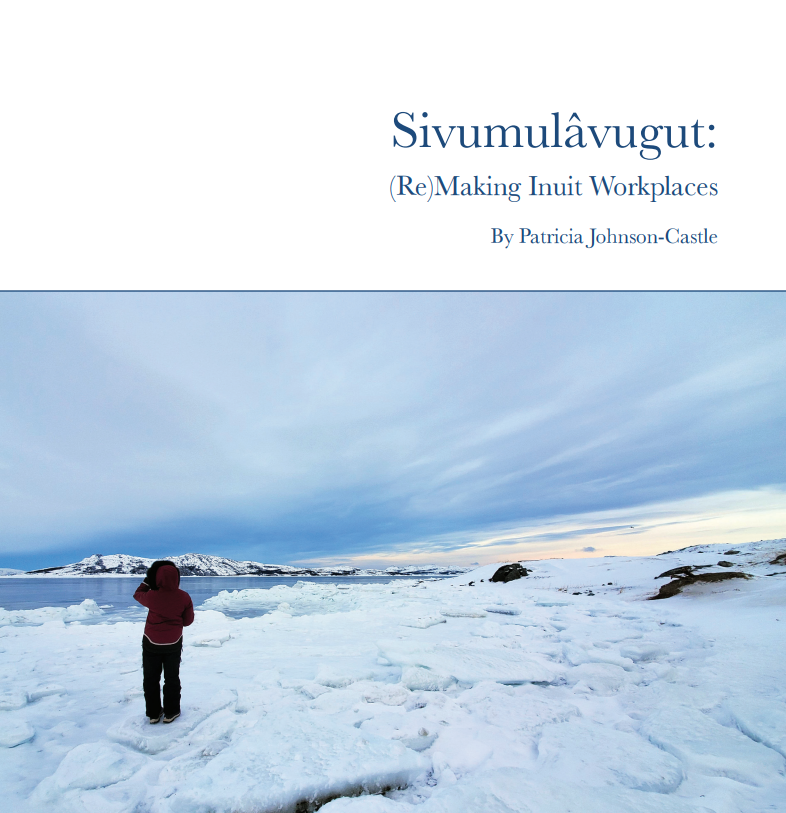 Sivumulâvugut: (Re)Making Inuit Workplaces
Patricia Johnson-Castle is Nunatsiavut Inuk, as well as of German and English descent. Raised proud of her Inuit ancestors and family, she was born in St. John's, Newfoundland, as a second-generation urban Inuk.
Patricia is part of the fifth cohort of Jane Glassco Northern Fellows.
Patricia's policy research paper, Sivumulâvugut: (Re)Making Inuit Workplaces, explores the experiences of Inuit women in management positions to understand to what extent there is room for Inuit culture in the organizations that represent Inuit.
Read the paper as an accessible online flipbook or download it as a pdf.
The paper gives policy recommendations to achieve the call to action of Shaping our Institutions using Inuit Qaujimajatuqangit and Inuktut:
Make workplaces flexible
Work fewer hours
Reorganize the work calendar
Train Inuit for permanent jobs
Jane Glassco Northern Fellows receive policy skills training, mentorship, and networking opportunities as they undertake individual public policy research.