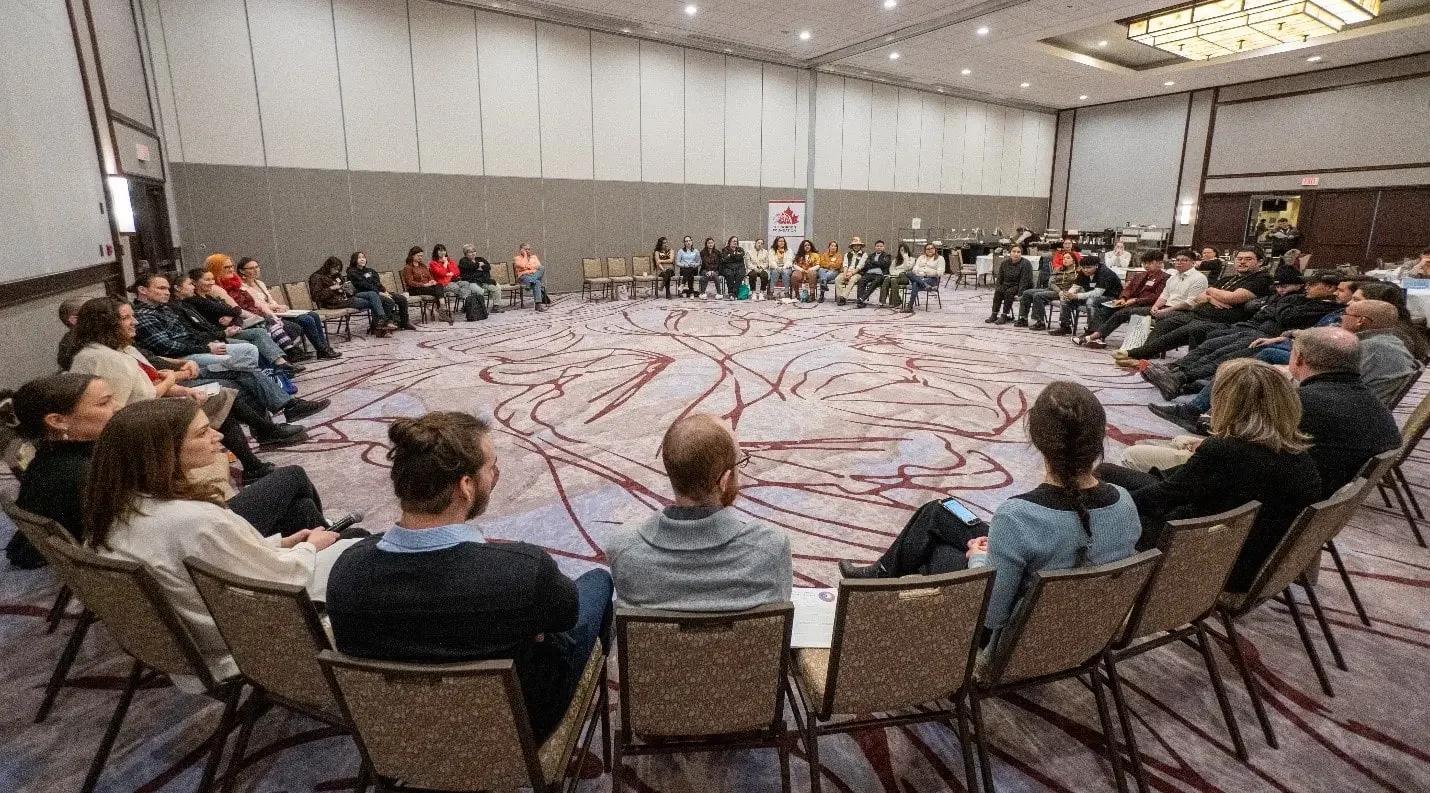 ---
In February, more than 30 emerging Indigenous leaders gathered in Ottawa for the 5th National Treaty Simulation, hosted by The Gordon Foundation in partnership with the Land Claims Agreements Coalition (LCAC).  
Hear from participants and experts about what their Treaty Simulation experience.  
Participants travelled from Yukon, Nunavut, the Northwest Territories, British Columbia, Quebec, and Ontario to learn about Modern Treaties by participating in a simulated negotiation related to the implementation of a fictional Modern Treaty. This event also marked five years of the Foundation's partnership with LCAC.  
On the first day of the simulation, participants sat down with expert advisors including Frank Dragon, Dave Joe, John B. Zoe, Robin Bradasch, Lisa Hutton, Tamara Fast, and Stephen Van Dine. The advisors discussed their own experiences negotiating and implementing Modern Treaties and why it is important to pass on their knowledge to the next generation.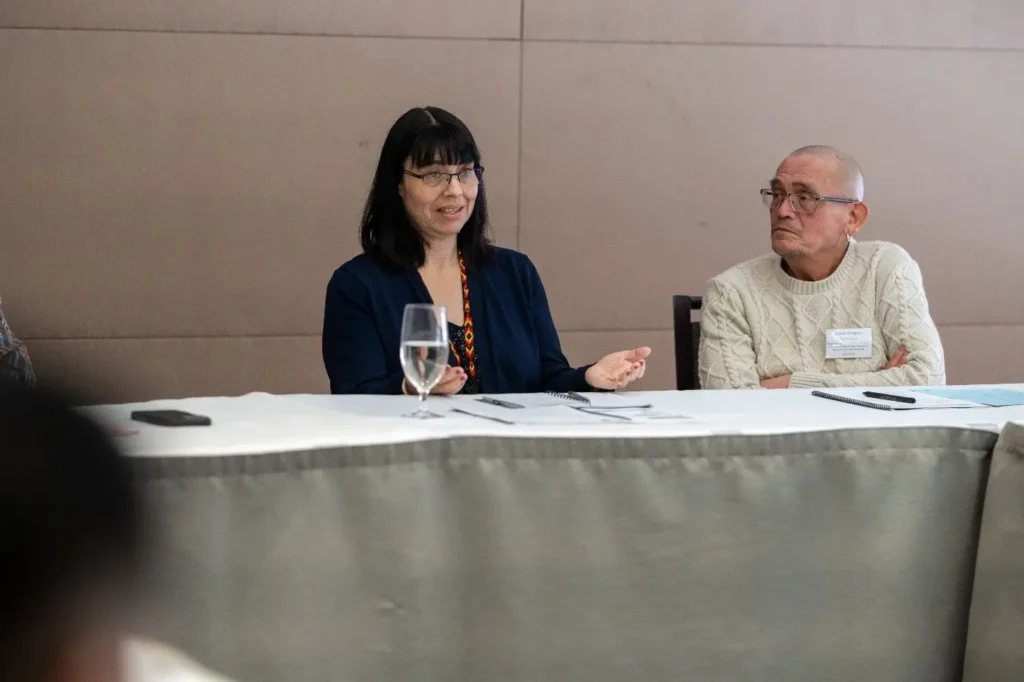 Advisors Frank Dragon and Robin Bradasch speaking at the panel discussion.  
The participants then split into teams representing a fictional First Nation, the Government of Yukon, and the Government of Canada. They prepared proposals and opening statements for the negotiations, which focused on creating a caribou recovery plan under a fictional Modern Treaty.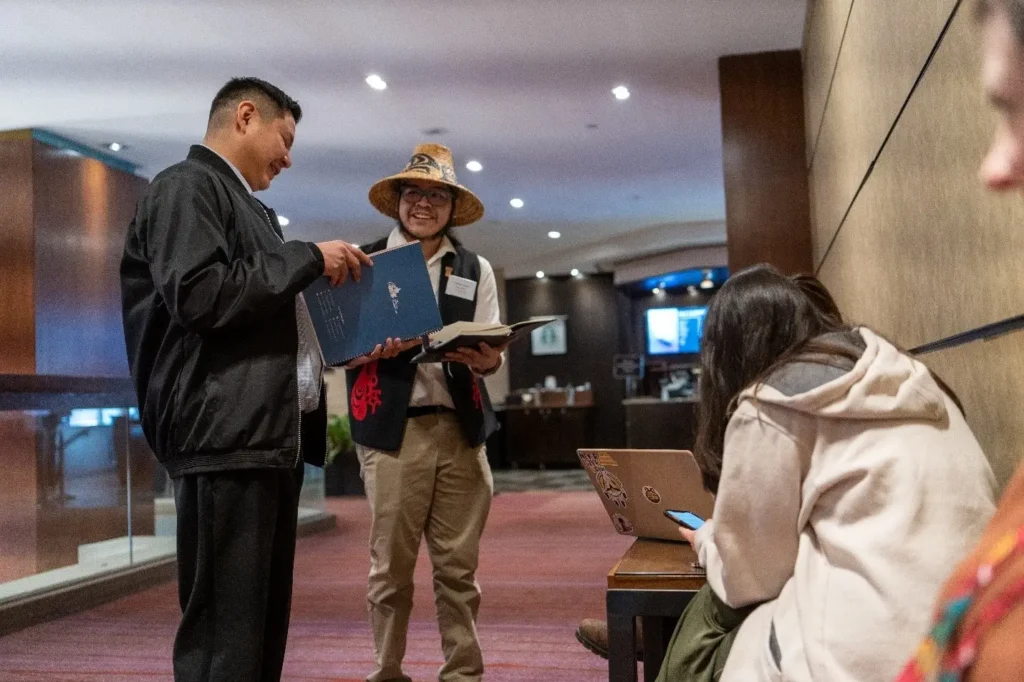 Participants working together to prepare their opening statements and arguments ahead of the negotiations.  
On the second day, negotiations began. In reality, negotiating Modern Treaties and the various aspects of their implementation can take years or decades. The hands-on experience at the Treaty Simulation gave participants a taste of the process.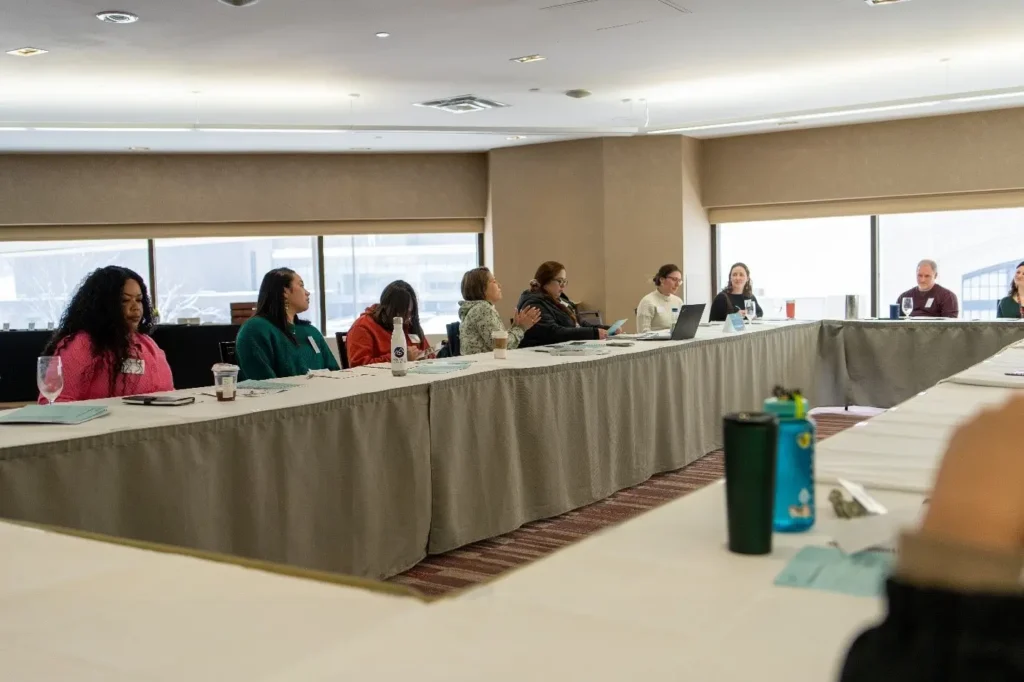 Participants sitting around the negotiation table.  
The negotiations were lively, as each group negotiated according to directions provided in a mandate letter. The participants worked hard and came to a consensus on several items of the caribou recovery plan.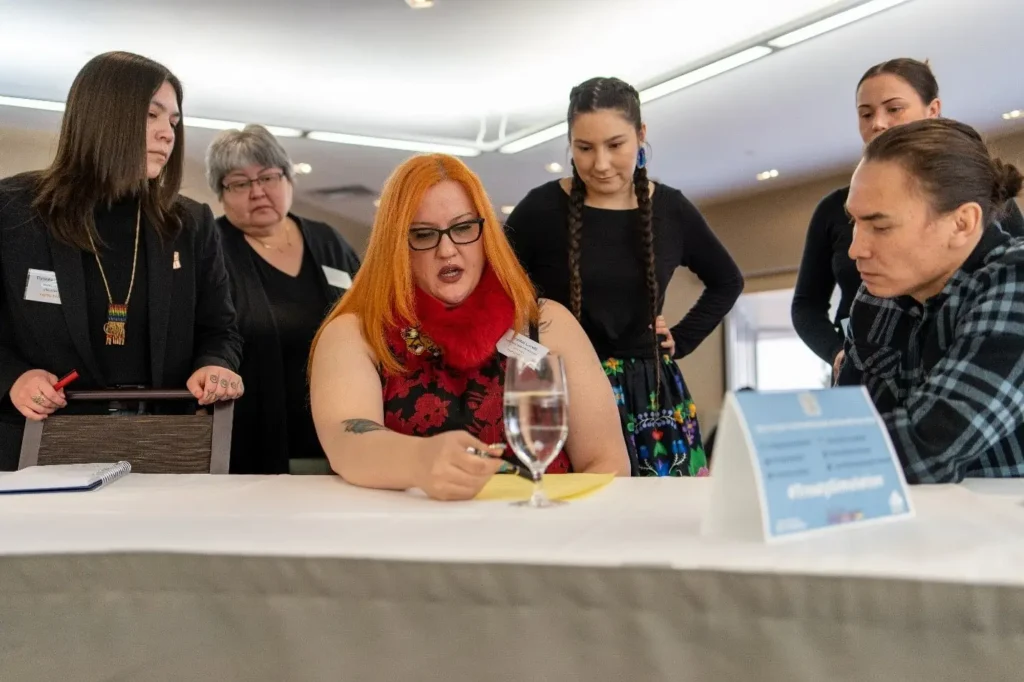 Advisor Lisa Hutton (second left) working with participants during the negotiations.  
Once negotiations finished, participants gathered to discuss their caribou recovery plan and what they learned throughout the experience.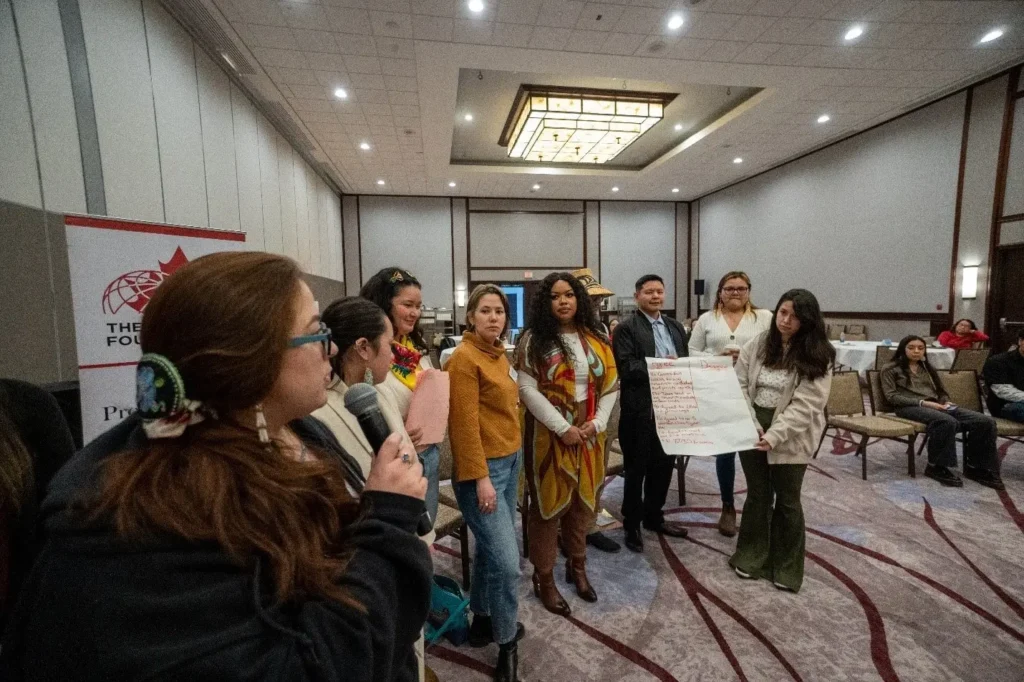 After negotiations were complete, participants presented their caribou recovery plan to the group.  
The 5th National Treaty Simulation was a success thanks to the hard work of participants and expert advisors. To learn more, visit Understanding Your Treaties to start your Treaties learning journey! Read more about the simulation in this blog by participant Stirling Tait.