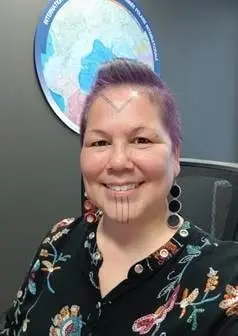 Welcoming Selma Ford as our new Program Director
We are delighted that Selma Ford is joining The Gordon Foundation as our new Program Director effective April 11, 2023.
Selma, originally from Nain, Nunatsiavut, lives in Ottawa and has been a health officer at the Inuit Circumpolar Council for seven years. Before that, Selma worked at various Indigenous organizations in Ottawa, including the national Inuit representational organization, Inuit Tapiriit Kanatami (ITK), as a health policy advisor.
Before moving to Ottawa, Selma worked for nine years as a Community Health Worker in Nain, delivering health promotion and education programs. She has spent her entire career working on behalf of Inuit, whether delivering prenatal programs in her hometown or coordinating activities at national and international levels.
Selma will be a fantastic addition to our team and will take over from Vivien Carli, who is leaving in May to study law. Vivien has been instrumental in growing our work, especially the Understanding Our Treaties program, and will be missed.