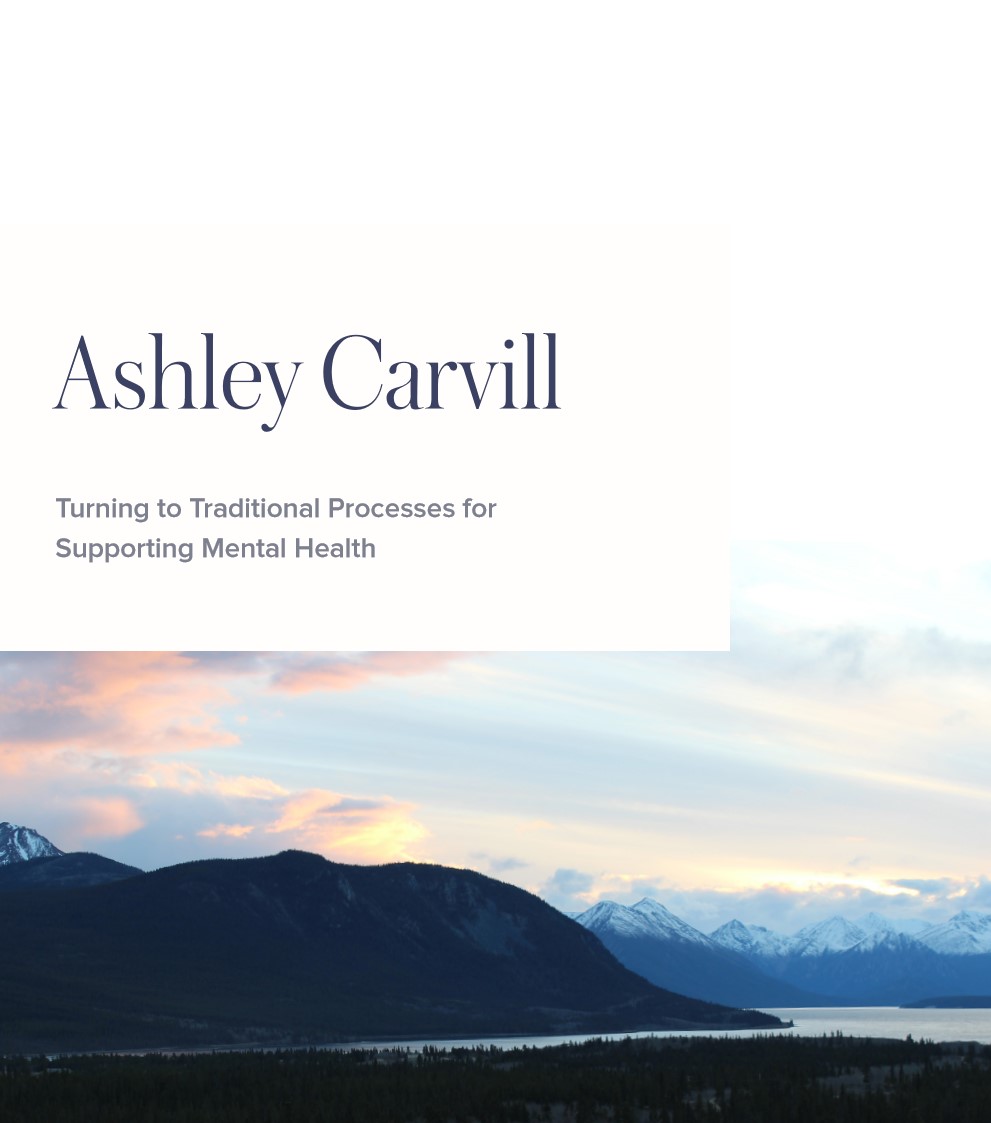 Turning to Traditional Processes for Supporting Mental Health
Ashley Carvill is a 2018-2019 Jane Glassco Northern Fellow.
She was born into a family of leaders within the Carcross/Tagish First Nation (C/TFN). Her training in traditional Indigenous values came at the knee of her paternal great-grandmother, T'sint. As a young child, she was known in Carcross for her high sense of justice and her ability to advocate for the downtrodden youth and Elders in her Traditional Territory and surrounding areas.
She has worked for her First Nation in various departments, which has brought her closer to the very real issues that inhibit her Nation from progressing. She was instrumental in helping shape the Family Council, a body established to effectively manage family matters that come before justice or social service institutions. Ashley brings her vibrancy and joyful enthusiasm to difficult issues, ensuring efficiency and accountability to the values of her ancestors.
Ashley's paper, Turning to Traditional Processes for Supporting Mental Health, explores the positive impacts traditional values and practices can have on mental health and wellbeing. She focuses on strengthening community through traditional virtues, values and pursuits.
The Gordon Foundation is a charitable organization dedicated to protecting Canada's water and empowering Canada's North. Since 2010, The Foundation's Jane Glassco Northern Fellowship has been providing northerners aged 25 to 35 with a unique opportunity to influence change in the North by participating in an 18-month policy and leadership development program.