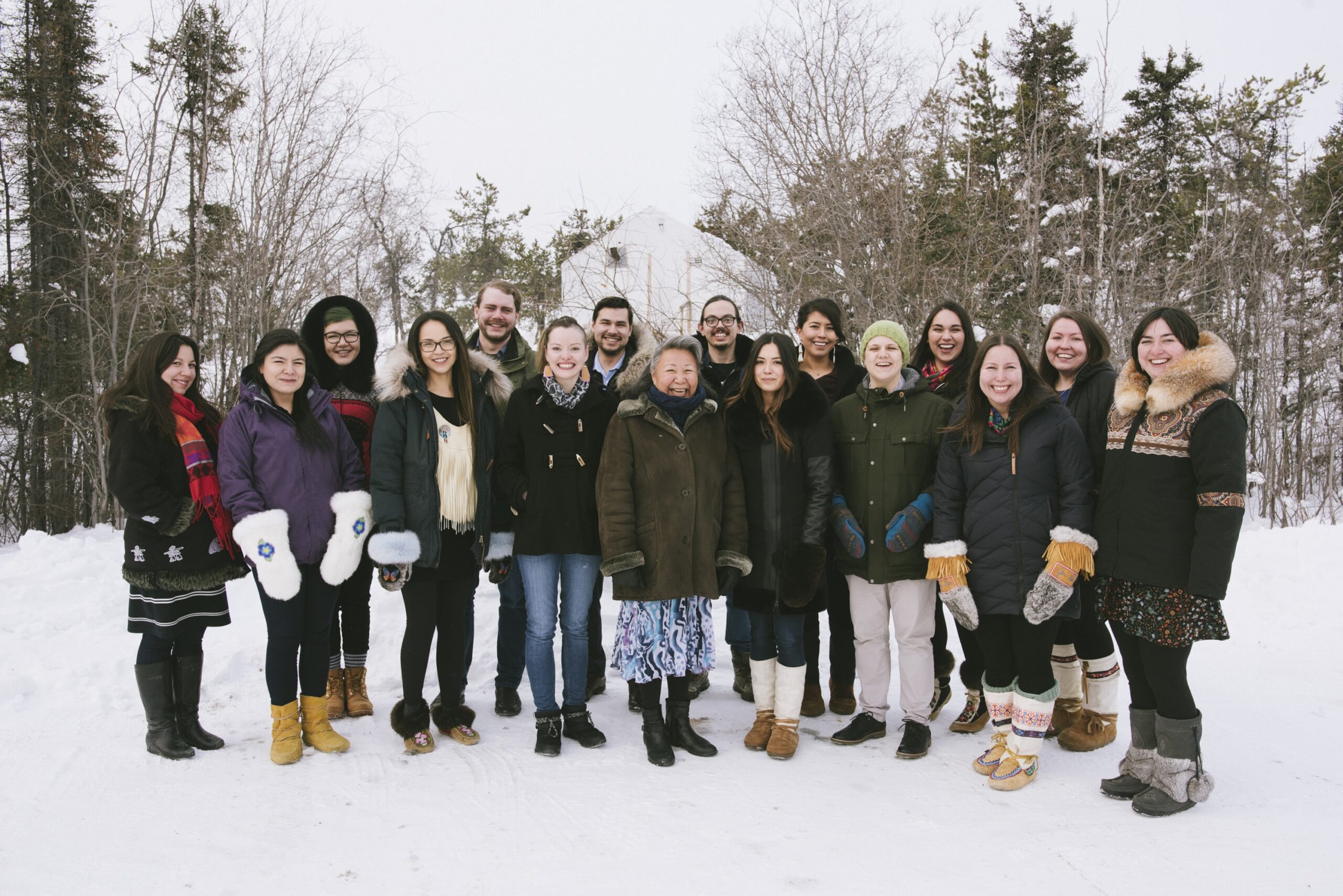 ---
The Jane Glassco Northern Fellowship, now in its tenth year, is an 18-month program that brings together emerging northern leaders to enhance their leadership and policy skills, further their knowledge of northern issues and opportunities, and create connections with one another and key stakeholders across Canada's North.
Personal connections have been always been part of the program. Fellows often speak with a wide range of people in their communities while carrying out individual policy research projects and connect with each other and expert advisors at four gatherings.
When the fifth cohort of Fellows began their journeys as Jane Glassco Northern Fellows earlier this year, they met for the first time at a gathering in Yellowknife, Northwest Territories.
After a busy couple of days, the goodbyes were happy ones – everyone would meet again in August. Then COVID-19 happened.
When it soon became clear an in-person gathering would not be possible, meeting virtually became an option. Video calls have been a useful medium, and The Gordon Foundation has been using them since February to connect with the Fellows and provide bi-weekly webinars on topics related to their research.
For the second gathering, we will be hosting an online gathering on August 13 and 14. This gathering will be an opportunity for the Fellows to connect with one another, share their policy research to date, receive further guidance on their research, and engage with northern leaders and policy research experts including Kimberly Fairman, Executive Director of the Institute for Circumpolar Health Research, Hayden King, Executive Director of Yellowhead Institute, and Karen Restoule, Alternative Executive Chair of Tribunals Ontario.
These experts will share their knowledge, and discuss how they are adapting and carrying out policy research in a meaningful way despite the limitations imposed by COVID-19.
We know the experience of an online gathering will be very different, but we have retained essential elements that help make gatherings places of learning and growth. These include the presence of a gathering mentor, and we will be privileged to have the guidance of Siila Watt-Cloutier.
We hope to return to holding in-person gatherings at some point in the future, but for now, we are looking forward to connecting online. Stay tuned!
The photo shows the fifth cohort of Jane Glassco Northern Fellows meeting in Yellowknife in February 2020. Photo credit: Pat Kane.