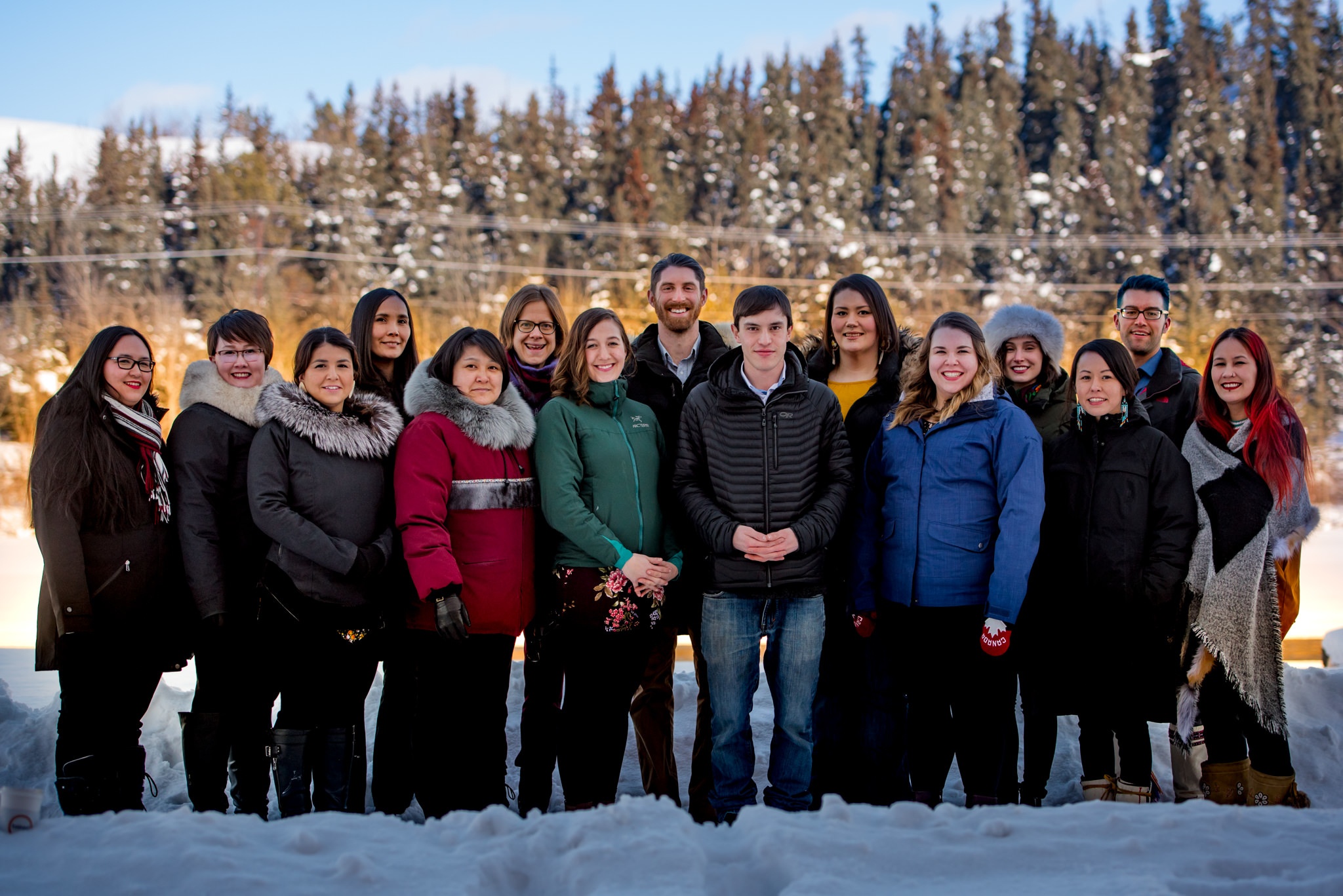 Introducing The 2018-2019 Jane Glassco Northern Fellows
Fifteen new Fellows are joining the Jane Glassco Northern Fellowship Program. Since 2010, the two year policy development program has worked with more than thirty change makers from across the territories and Inuit Nunangat.
"Northerners have bold aspirations for our communities. For a decade, Jane Glassco Northern Fellows have been at the forefront of this dynamic energy. This program connects and empowers inspiring leaders as they define a new vision for the North – one that can serve as a collaborative model for all Canadians." – Melaina Sheldon, Program Manager
The Jane Glassco Northern Fellowship is built around four regional gatherings and offers skills training, mentorship and networking opportunities. Fellows collaborate with and are mentored by Elders and Traditional Knowledge Holders. Past Fellows have worked with territorial and national leaders, including Tony Penikett and Mary Simon.
According to The Gordon Foundation's President & CEO Sherry Campbell, the newest Jane Glassco Northern Fellows "are among the brightest minds in Canada. They are as diverse as the North itself."
Current Fellows include mayors, academics, civil servants and business leaders. They each possess an interest in public policy and activism as an effective means to create positive change on issues facing the North. They have histories of community engagement and local leadership.
"We're excited to support the newest cohort of Fellows as they bring forward fresh ideas, innovative proposals and help focus national attention on the North's unlimited potential." – Sherry Campbell, President & CEO, The Gordon Foundation
Over the next two years, the current cohort of Fellows plan to collaborate on exciting northern opportunities and pressing challenges including resource devolution, education, water protection and truth and reconciliation.
The 2018-2019 Jane Glassco Northern Fellows are:
Yukon:
Luke Campbell, Ashley Carvill, Alysha Kufeldt, Kelly Panchynshyn, Julianna Scramstad
Northwest Territories:
Heather Bourassa, Don Couturier, Chloe Dragon Smith, Peter Greenland, Kristen Tanche
Nunavut:
Laura Arngna'naaq, Tina Piulia Decouto, Marjorie Kaviq Kaluraq, Megan Pizzo-Lyall
Nunavik:
Hilda Snowball