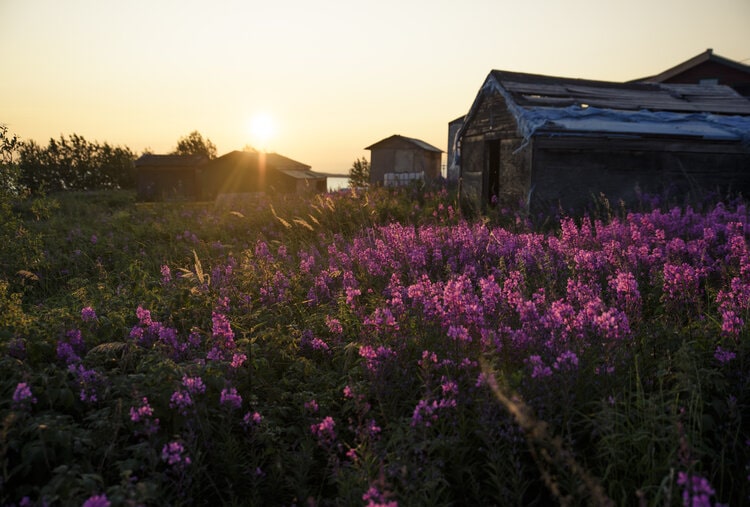 ---
"Read the claim" was a call Marlisa Brown often heard growing up as a participant in the Gwich'in Comprehensive Land Claim Agreement. After struggling to fully understand the document, she set out to ensure that others are better equipped with the education they need.
The result is Reconnecting to Our Relations: The Need for Formal Land Claim and Self-Government Education in the Northwest Territories, Brown's newly-published Jane Glassco Northern Fellowship policy research paper.
Brown, born in Inuvik, N.W.T., and raised in Somba k'e (Yellowknife), examines support available for citizens of self-government, beneficiaries of and participants in land claims, and residents of the N.W.T. to better understand land claim and self-government agreements.
After interviewing those involved in treaty education, treaty negotiation, and treaty implementation in the N.W.T., Brown developed a series of recommendations for strengthening formal land claim and self-government education and training in the territory:
Create a Centre for Northern Indigenous Governance within the emerging polytechnic university that Aurora College will be transformed into. This would provide northern-focused education and training while meeting the need for research, programs and jobs related to treaties and Indigenous governance in the N.W.T.
Digitize land claim and self-government agreements to promote accessibility and usability. This includes governments making agreements accessible in Indigenous languages and as audio.
Governments to support or create summer student and internship positions in negotiations, implementation and policy areas related to land claim and self-government.
"Marlisa's paper highlights the vital importance of treaty education in the N.W.T and beyond," said Sherry Campbell, President and CEO of The Gordon Foundation, which runs the Jane Glassco Northern Fellowship. "Marlisa provides clear policy recommendations to help communities better connect with their agreements."
The Jane Glassco Northern Fellowship is a policy and leadership development program recognizing leadership potential among northern Canadians aged 25-35 that has been running since 2010.
Brown is part of the fifth cohort of Fellows, who receive policy skills training, mentorship, and networking opportunities as they undertake individual public policy research.
For more information and interview opportunities please contact:
Gordon Shallard-Brown, Communications Manager, The Gordon Foundation
[email protected] 416.601.4776 ext. 230.