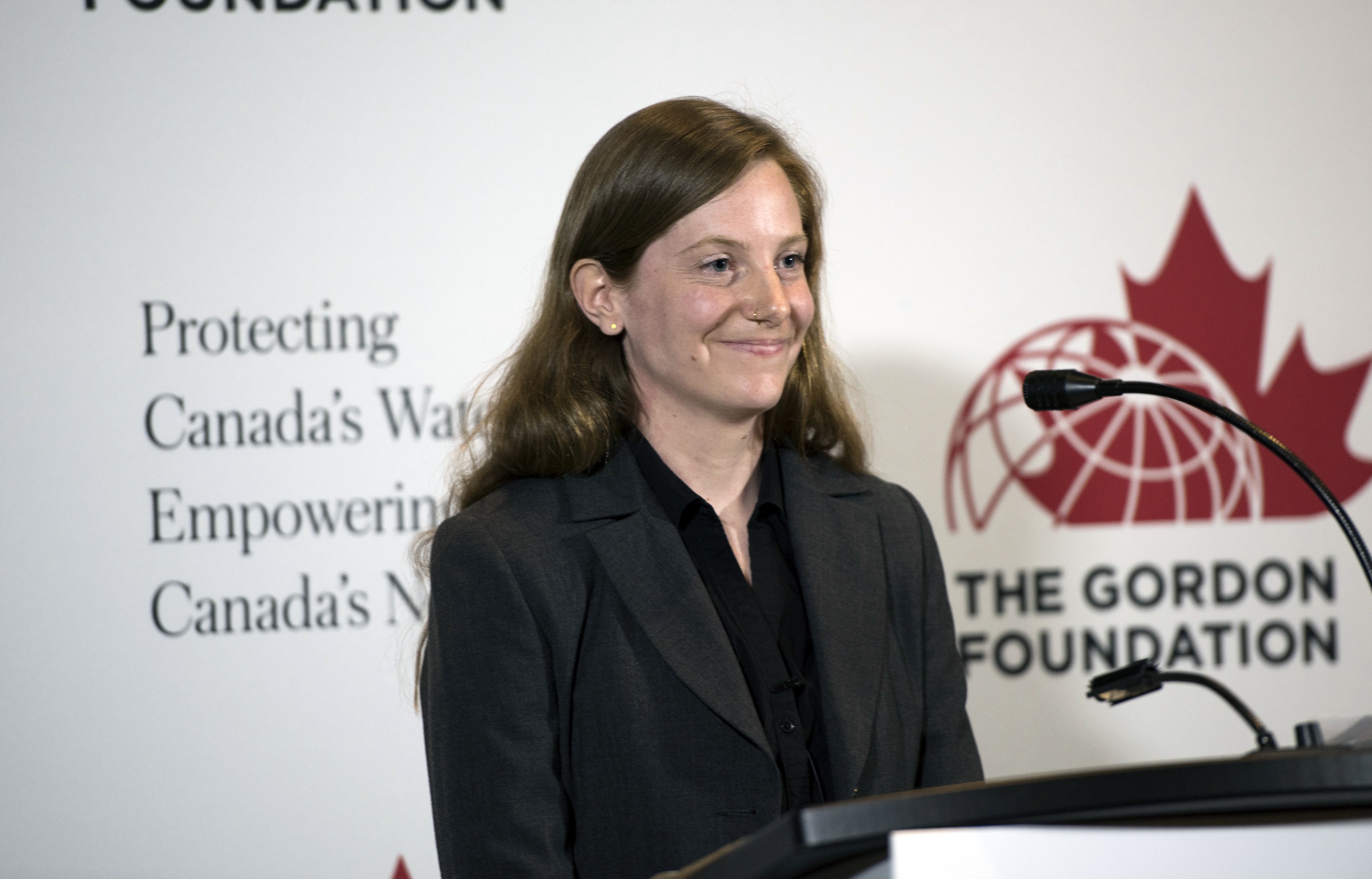 ---
Starting December 2018, Alternatives Journal published an eight-part series on the 2015-2017 Jane Glassco Northern Fellows policy papers, which address some of the most pressing issues facing the North. This blog was originally published on December 6, 2018 at https://www.alternativesjournal.ca/community/blogs/aj-special-delivery/encouraging-closer-collaboration-between-scientists-and-yukon-fi
---
Every year, many of the world's best and brightest scientific researchers conduct research in the Yukon. Meagan Grabowski is one of them. She was born in Dawson City and raised in Whitehorse. In both  natural and social science, she has worked on ecological, climate change, engagement and policy research for Northern organizations such as  Yukon College, the Council of Yukon First Nations, Yukon Government and Wildlife Conservation Society Canada.
In 2017, Grabowski completed the two-year Jane Glassco Northern Fellowship examining the relationship between scientists working in the Yukon and First Nations governments.
Approximately 80 research permits are granted annually in the 33,000-person Territory. However, the existing legislation, the Scientists and Explorers Act, which governs scientific research does not account for modern government-to-government relationships between First Nations governments and the Territorial government.
Grabowski believes this law should be updated to encourage closer relationships between scientists and First Nations. Her policy paper, "Recommendations for Modernizing the Yukon Scientists Explorers Act," considers four concrete proposals for the regulatory processes governing scientific research. The paper examines the root causes of some of the barriers that exist between governments and research institutions.
Grabowski interviews a number of reviewers and researchers in her paper who describe the current permitting process as a "black box" – with academics and First Nations investing valuable time and resources to complete a complex license application process but receiving "little to no feedback in return."
"This is leading to distrust between governments and institutions," Grabowski writes – "resulting in conflict, changes in scope and in some cases legal intervention."
Grabowski's paper recommends developing a small, nimble co-management board for the purpose of overseeing research applications. This board would incorporate stakeholders from the territorial government, First Nations governments and the scientific community. It would replace the existing regulatory process and licensing regiment.
Establishing a co-management board would be a proactive step. The current permitting process faces challenges including: accountability and transparency issues; a lack of collaborative decision making; redundancy and overlap with other permit process; and, finally, a lack of staff and regulatory resources.
Some First Nation governments are already assuming greater power over permit applications on their traditional territories. Vuntut Gwitch First Nation, located 400 kilometers north of Dawson City, have reasserted authority over the terms, limits and benefits of research taking place on their traditional territory.
First Nation initiated research agreements and permitting processes help ensure that the scientific research directly benefits communities. However, it risks creating overlapping permitting process and establishing dual, potential conflicting regulatory bodies. They also assume that First Nations governments have the resources, capacity, and time to undertake this bureaucratic process.
The type of co-management board that Grabowski recommends establishing addresses these challenges. The board she envisions would grant licenses based on close consultations and consensus with affected First Nations. The Territorial government would administer the board to minimize redundancies and to ensure stable funding.
---
To read Meagan Grabowski's policy paper – including all 4 of her proposals to strengthen the Scientist and Explorers Act – as well as other policy work from the Jane Glassco Northern Fellows, please visit www.GordonFoundation.ca/resources/fellowship.
The Gordon Foundation is a charitable organization dedicated to protecting Canada's water and empowering Canada's North. The Jane Glassco Northern Fellowship is a crucial part of our mission to promote innovate public polices for the North and amplify Northern voices.
---
Breaking Down Colonial Barriers Through Education (Mar 4, 2019)
Transforming Nunavut's Criminal Justice System (Feb 25, 2019)
Nunavut Land Claims Agreement and Arctic Governance (Feb 11, 2019)
Waste Management And the Circular Economy of the North (Feb 4, 2019)
Keeping Aboriginal Youth out of the Correctional System (Dec 10, 2018)
Encouraging Closer Collaboration Between Scientists & Yukon First Nations (Dec 7, 2018)
Recruiting Indigenous Physicians in the NWT (Dec 3, 2018)
Highlighting Policy Proposals from the Jane Glassco Northern Fellowship Program (Nov 30, 2018)