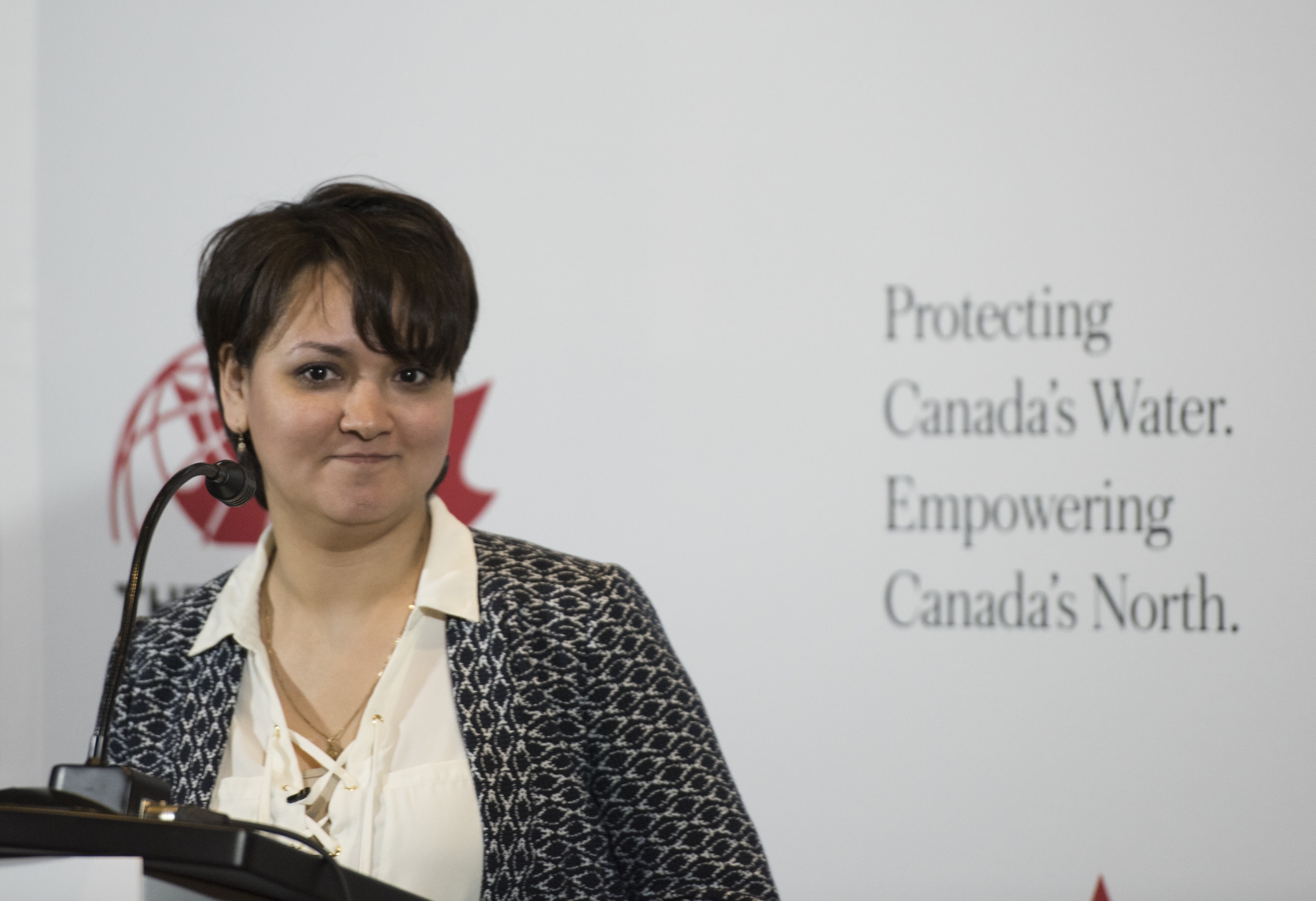 ---
Starting December 2018, Alternatives Journal published an eight-part series on the 2015-2017 Jane Glassco Northern Fellows policy papers, which address some of the most pressing issues facing the North. This blog was originally published on February 11, 2019 at https://www.alternativesjournal.ca/community/blogs/aj-special-delivery/nunavut-land-claims-agreement-and-arctic-governance.
---
The Nunavut Land Claims Agreement (NCLA) took two decades to negotiate. Upon its signing in 1993, the NCLA was immediately recognized as a seminal agreement that would transform the relationship between the Government of Canada and Indigenous communities in the Canadian Arctic.
This important Agreement also directly led to the creation of Nunavut in 1999, and aims to achieve the NCLA's goals to encourage and support Inuit self-reliance.
During the 1990s, a number of boards and organizations were established to administer Inuit self-government across present-day Nunavut. Currently, these boards govern activities including land, water and resource management, and oversee essential services including daycare and public education.
Such bodies provide the people of Nunavut with a direct say in decisions that impact their daily life and economic prosperity.
Clara Wingnek is a recent alumna of the Jane Glassco Northern Fellowship Program who lives in Cambridge Bay, Nunavut. She was  a serving board member of both the Ikaluktutiak District Education Authority and the Nunavut Joint Planning and Management Committee for Territorial Parks.
In 2017, Wingnek organized a comprehensive survey of board members in the Kitikmeot region. Kitikmeot is the smallest of Nunavut's three administrative regions.
She canvassed Kitikmeot's board members to better understand their personal experiences regarding their challenges, successes, and how they make decisions.
"There have been few examinations of how boards currently function in Kitikmeot region and whether or not these boards are effective in achieving their mandates," Wingnek writes.
Her research uncovered some surprising findings about the demographic makeup of boards across the Territory. She published recommendations through the Gordon Foundation and believes that Nunavut should encourage more youth and elder participation on the Territory's boards.
Nunavut has the youngest population of any Canadian jurisdiction. While 66 percent of the Territory is under thirty, Wingnek's research found that fewer than 20 percent of board members in Nunavut are. This under-representation means that on average just one in ten boards will include a young person.
"Public board decisions affect all people in our community," Wingnek writes. "Therefore I recommend that all boards adopt a policy to have at least one youth representative on their board. This would provide our youth with positive exposure to the decision-making process in these organizations and also give them a voice in the decisions that have the potential to shape the lives of youth."
Wingnek also found that Inuit Elders were under-represented on boards in the region. Only one in four boards that Wingnek looked at had an Elder.
"It is impossible to discuss Inuit culture and not address the fact that there is the utmost respect given to our elders," according to Wingnek. She would like regional boards to adopt a policy of having at least one elder join their board.
Wingnek's report includes additional recommendations to strengthen boards in Nunavut. These include providing additional training and resources to board members, and better communication about when, where, and why public meetings are taking place.
---
To read Wingnek's full report as well as other policy work from the Jane Glassco Northern Fellows, please visit www.GordonFoundation.ca/resources/fellowship.
The Gordon Foundation is a charitable organization dedicated to protecting Canada's water and empowering Canada's North. The Jane Glassco Northern Fellowship is a crucial part of our mission to promote innovate public polices for the North and amplify Northern voices.
---
Breaking Down Colonial Barriers Through Education (Mar 4, 2019)
Transforming Nunavut's Criminal Justice System (Feb 25, 2019)
Nunavut Land Claims Agreement and Arctic Governance (Feb 11, 2019)
Waste Management And the Circular Economy of the North (Feb 4, 2019)
Keeping Aboriginal Youth out of the Correctional System (Dec 10, 2018)
Encouraging Closer Collaboration Between Scientists & Yukon First Nations (Dec 7, 2018)
Recruiting Indigenous Physicians in the NWT (Dec 3, 2018)
Highlighting Policy Proposals from the Jane Glassco Northern Fellowship Program (Nov 30, 2018)